If you've been reading our news and reviews over the last few years, you've seen that we are big fans of Feral Interactive. Feral Interactive have been bringing classic PC and console games to mobile for a while now with releases like Company of Heroes, Alien Insulation, RomeTotal War, and much more. I love the iPad and iPhone version of Company of Heroes, and it is a mainstay on my devices. While we have been covering a few games on Steam Deck, I was very interested in checking out Company of Heroes 3 as a fan of Company of Heroes, and also to see how a full blown AAA PC game built for keyboard and mouse would fare on Steam Deck. Having now played it for a few weeks, it is impressive with some caveats.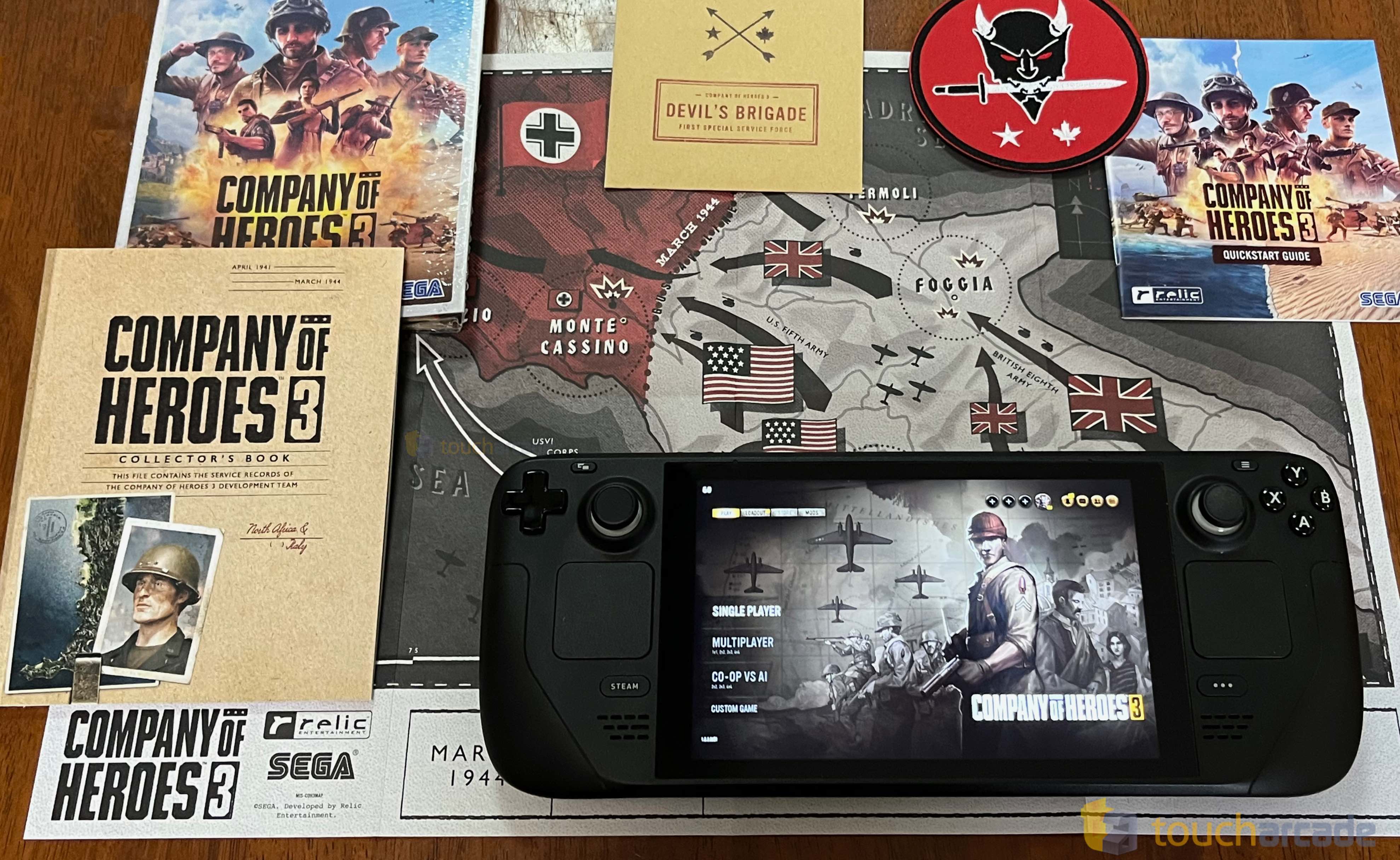 Company of Heroes 3 sees the real-time strategy series return after many years. I never played much of Company of Heroes 2so this is my first real taste of the following series Company of Heroes and its expansions. Company of Heroes 3 launches with two campaign options. The Italian Dynamic Campaign aimed at newcomers with more tutorials is the first campaign option while the North African Operation is a more linear and focused campaign that is aimed at veteran fans of the series. The latter is shorter than I expected. You also have access to multiplayer (co-op vs AI and PvP), skirmishes, custom games, and more from day one.
While Company of Heroes 3 multiplayer was unplayable on Steam Deck around launch, it now works without desyncing for me. Attempting any multiplayer game previously caused it to freeze after a few seconds of the match starting. Company of Heroes 3 is now branded "Playable" on Steam Deck by Valve. The caveats for Valve right now include the game showing non Steam Deck controller icons, requiring players to manually invoke the keyboard, and the text being too small in-game in some cases. screenshot below shows how the frame rate can drop when you change camera angle and zoom during multiplayer: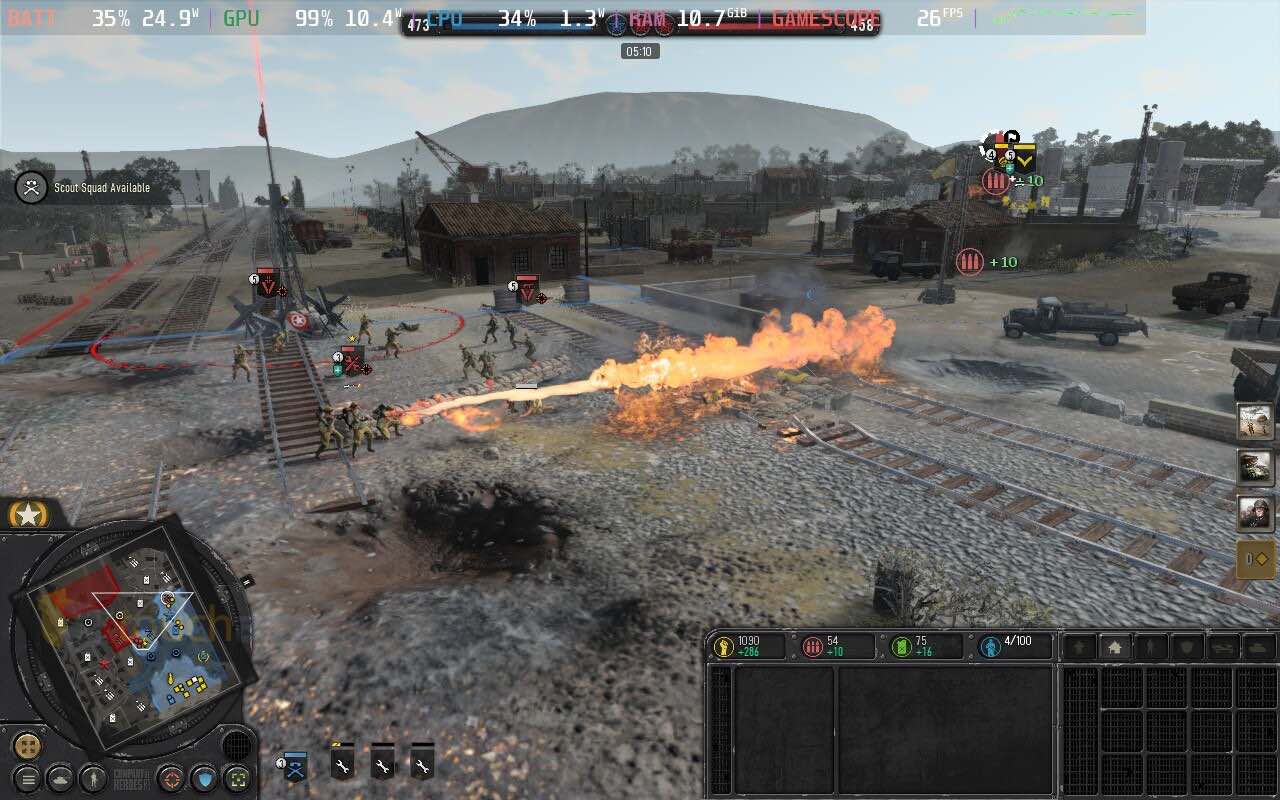 My main issue with Company of Heroes 3 on Steam Deck also affects the game in general. It is a bit inconsistent visually. Over the last two weeks, we've seen loads of hotfixes released for Company of Heroes 3 on Steam, many of which addressed most of my issues with the visuals. It still doesn't look as nice as I had hoped even on my laptop, but it is in a much better state right now compared to launch day in general.
With the negatives out of the way, Company of Heroes 3 loads up and runs without issues on the default Proton version on Steam Deck with 16:10 support and good performance. After running the benchmark, I set Company of Heroes 3 to its low presets to see how high the frame rate would go. Depending on the camera angle, 60fps is possible, but it really doesn't stay remotely close to that when you're actually playing during battles and movement. Aiming for 30fps with a mix of medium and low seems like the best option right now. Some settings require re-launching the game and cannot be changed in the middle of a battle.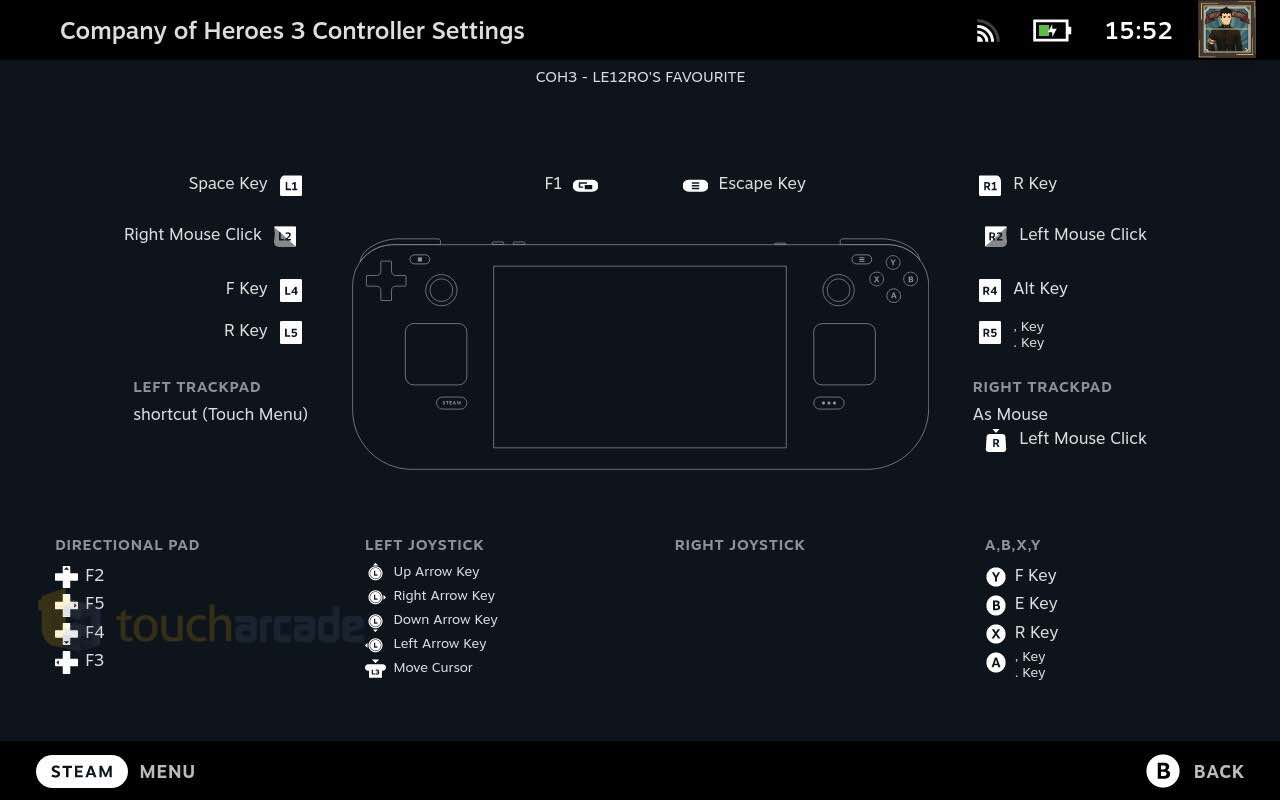 In its current state, Company of Heroes 3 requires you to deal with controls you might not be used to. I've been playing a lot of PC-specific keyboard and mouse games on Steam Deck thanks to community layouts, so that aspect wasn't a huge deal for me. Despite Company of Heroes 3 coming to current generation consoles later this year, it doesn't have controller support on PC in its current state. Valve has a custom layout for games designed for keyboard and mouse, but I'd recommend using this layout. It has been amazing to see such a well put together community layout right from launch week.
The text size for the interface and some tooltips might be small for some, but I've grown used to small text thanks to games like Fire Emblem Three Houses on Nintendo Switch a few years ago, and more recently checking out many PC-exclusives on Steam Deck. This is another thing to keep in mind right now.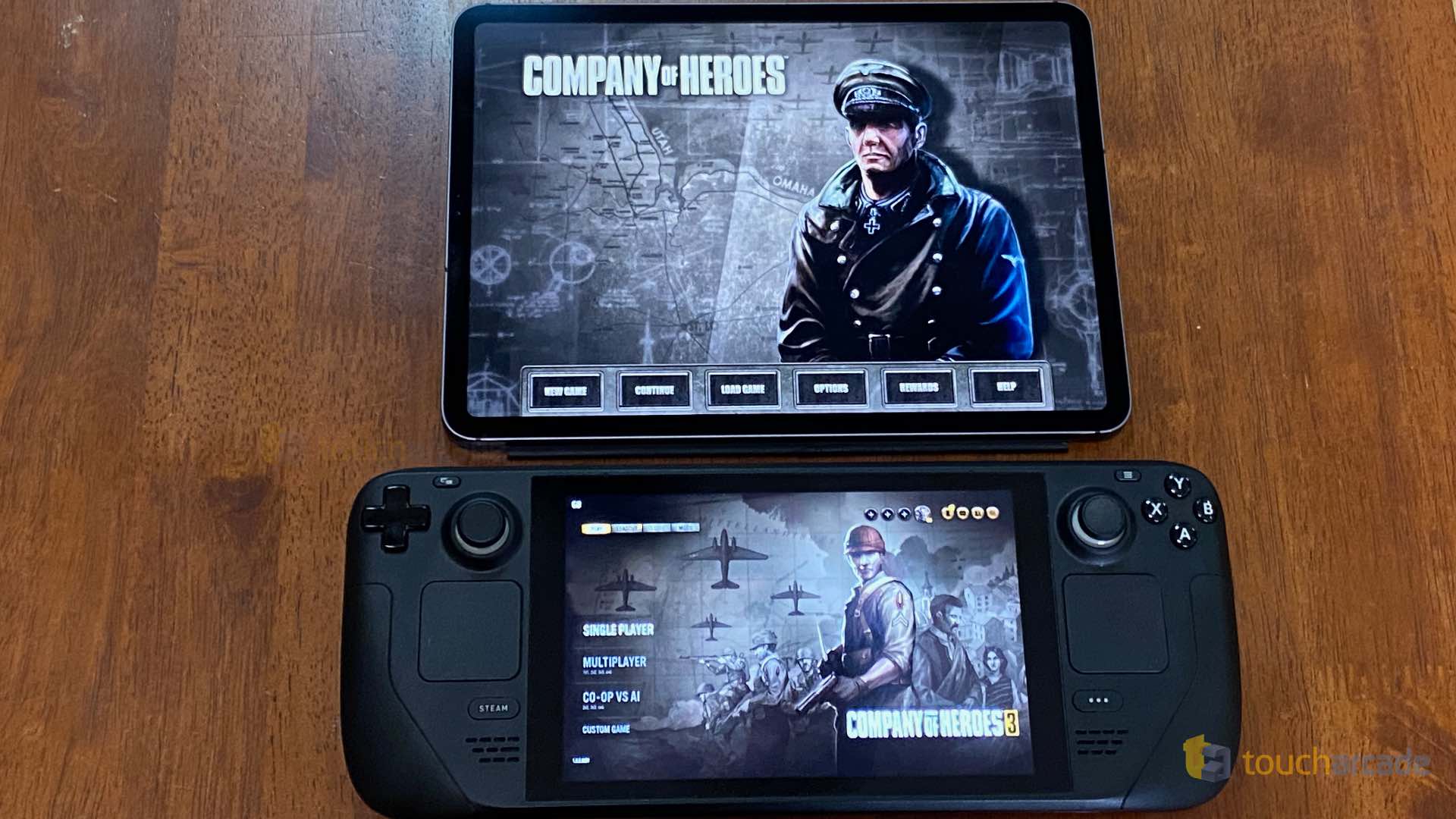 With everything I've said so far, I clearly ended up enjoying Company of Heroes 3 a lot more than I expected on Steam Deck. I wanted to see if any post-launch updates addressed issues with the campaign and visuals, and we've had multiple patches since. As of its most recent patch, I'm very pleased with Company of Heroes 3 on Steam Deck, and you will find a lot to like here assuming you're ok with the controls.
In its current state, Company of Heroes 3 is an easy recommendation with the caveat about non-standard controls. While you could always use a mouse and keyboard to play it on Steam Deck, I'm impressed with the community layouts, and have enjoyed Company of Heroes 3 quite a bit thanks to one specific layout I used. I assume we will get proper controller support when it hits consoles later this year. Until then, Company of Heroes 3 on Steam Deck is a solid base, and I'm glad that it didn't fall short of my expectations like Age of Empires IV did at launch.
Interested in more Steam Deck coverage? Check out our Steam Deck recommendations!
.