Hello gentle readers, and welcome to the SwitchArcade Round-Up for March 8th, 2023. Not a whole lot going on new release-wise today, with most of the titles for this week aiming at the usual Thursday slot instead. There is, however, a fair bit of news, so we'll be touching on all of that. There is one thing that hit the eShop today that we'll talk about, and then there are the usual lists of new and outgoing sales. Not too bad for a Wednesday, all things considered. Let's get to it!
News
Wave 3 of 'Fire Emblem Engage' DLC Has Arrived
Wow, they're really whipping through these, aren't they? Wave 3 of the Expansion Pass for Fire Emblem Engage is now available for those who purchased it. Like the last couple of waves, this mostly comes down to some new Emblems to engage with. Hailing from Fire Emblem Awakening, Chrom and Robin likely need no introductions. Some players may not recognize Veronica, the frenemy of Alfonse and Sharena in the mobile Fire Emblem Heroes. She's pretty cool, though. Cooler than Alfonse and Sharena, at least. I'd imagine the wait for Wave 4 is going to be somewhat longer, as it contains major story content, but I suppose we'll just have to wait and see.
'Ultimate Chicken Horse' Gets New 'Shellebration' Update
The latest update for the over-the-top Ultimate Chicken Horse has arrived. It's called the Shellebration update, marking the seven-year anniversary of the game's original release. There's a new character, Turtle, and if you're expecting a slowpoke you've got another thing coming. An alternative skin for Turtle, Armadillo, is also available. Take them into action in a new level, Metro, and deck them out in some cool new outfits like the pirate costume or the ninja gear. This update is free, and the game itself is half-price for a limited time to celebrate.
The Demo for NISA's 'GrimGrimoire OnceMore' is Now Available
GrimGrimoire OnceMore, the remake of Vanillaware's cult favorite 2007 PlayStation 2 strategy game, is all set for its release on April 4th. If you want a little early taste, there's some good news for you. A demo has been put up on the eShop for you to enjoy, and as with most recent game demos your progress will carry over to the full game. Those who haven't played the game before should give the demo a shot and see if its unique gameplay hits the spot for you.
'Front Mission 2: Remake' Dated for June 12th Release
Forever Entertainment's remake of Front Mission 1st was a rather faithful interpretation of the game, perhaps to its own detriment with some players. I'm really looking forward to Front Mission 2: Remake precisely because of that. This will be the first time the game is released in the West, and indeed the first remake or port of the game at all. Well, we've got both a release date for the game now and a trailer showing it off. Mark June 12th on your calendars, because that's the day the wanzers will be having their picnic.
New Releases
Kingdoms of Amalur: Re-Reckoning – Fatesworn DLC ($19.99)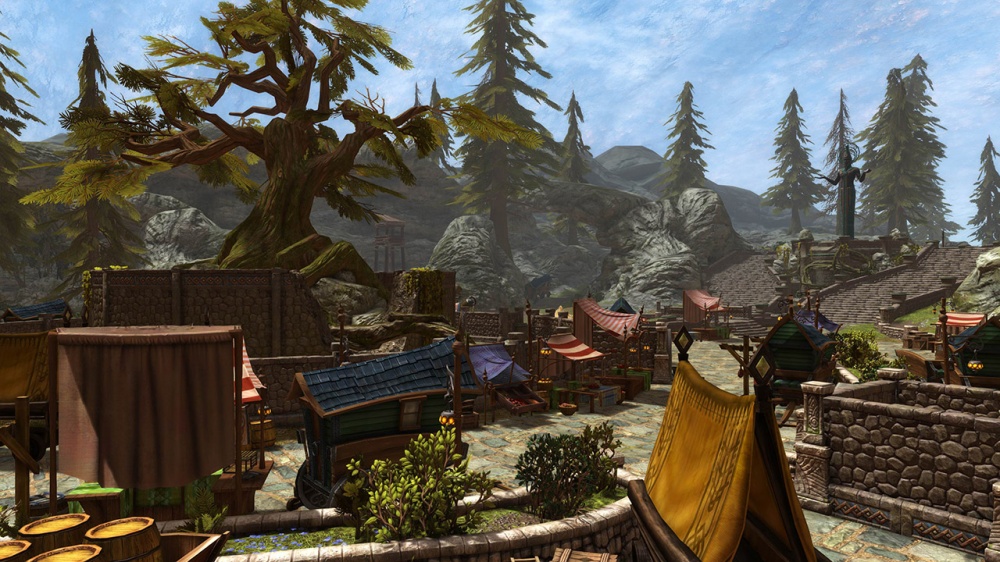 More than a year after it hit other platforms, the Fatesworn DLC for Kingdoms of Amalur: Re-Reckoning finally hits the Switch. Well, if nothing else it means we don't have to go in sight-unseen. This is end game DLC that adds several hours more content to the game, and by most accounts it isn't exactly up to the level of quality seen in the original game. Die hard fans will likely want to pick it up just to get any new adventures in this world, but most players will probably be better off sticking with the base game.
Dirty
(North American eShop, US Prices)
As mentioned, Ultimate Chicken Horse is on sale to go along with its new update. Other than that, I don't have much I want to jump up and down about in that inbox. And taking a look at the outbox, I'd say the same there as well. Well, have a gander at those lists yourself. You might find something there that grabs you more than it did me.
Select New Games on Sale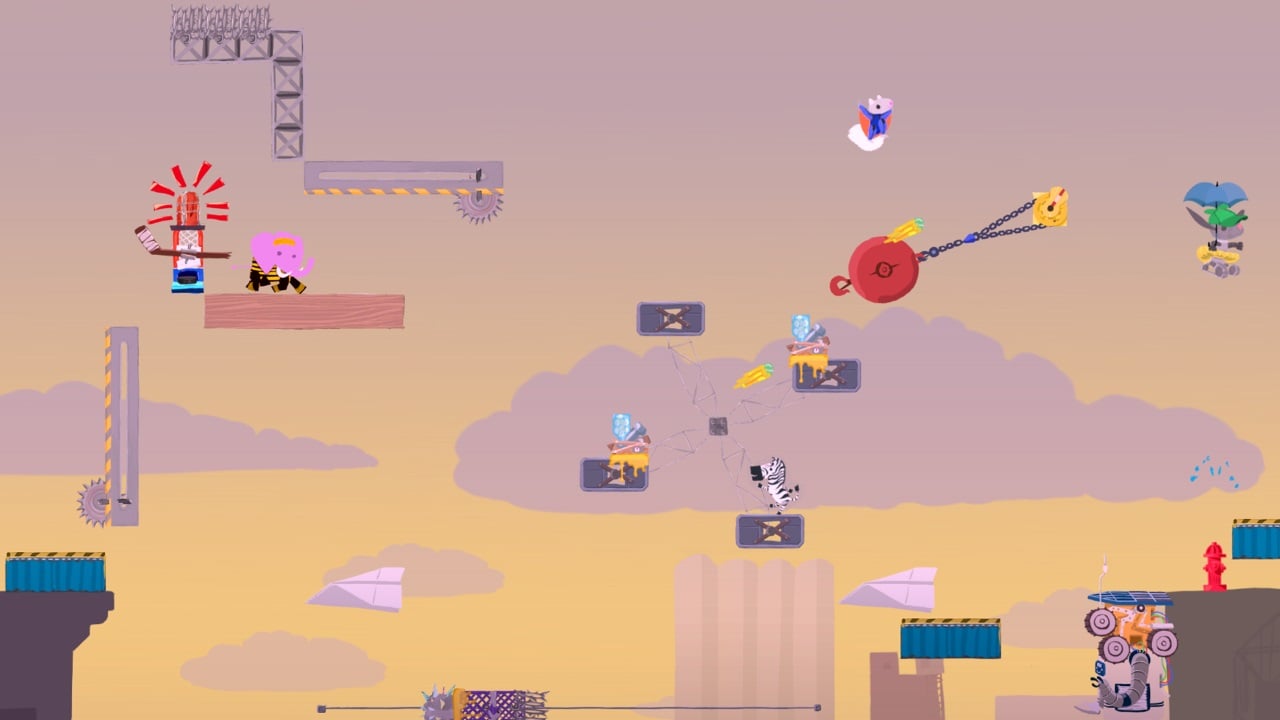 Ultimate Chicken Horse ($7.49 from $14.99 until 3/14)
Little Bug ($1.99 from $12.99 until 3/15)
The Last Survey ($1.99 from $14.99 until 3/15)
Boreal Tenebrae ($1.99 from $6.99 until 3/15)
P.3 ($1.99 from $4.99 until 3/15)
Inukari ($1.99 from $7.99 until 3/15)
Gem Wizards Tactics ($1.99 from $12.99 until 3/15)
Detective Di TSRM ($1.99 from $12.99 until 3/15)
Under Leaves ($1.99 from $12.99 until 3/15)
Art Sqool ($1.99 from $12.99 until 3/15)
Elemetals DMDM ($1.99 from $12.99 until 3/15)
Ultreia ($1.99 from $12.99 until 3/15)
Pathfinder: WotR Cloud Vers. ($24.99 from $49.99 until 3/18)
Escape to the Ocean ($8.05 from $11.50 until 3/21)
Zenkai Sudoku ($2.74 from $4.99 until 3/21)
Dead by Daylight ($11.99 from $29.99 until 3/22)
Move or Die: Unleashed ($6.74 from $14.99 until 3/28)
Gravity Thrust ($1.99 from $4.99 until 3/28)
Sales Ending Tomorrow, Thursday, March 9th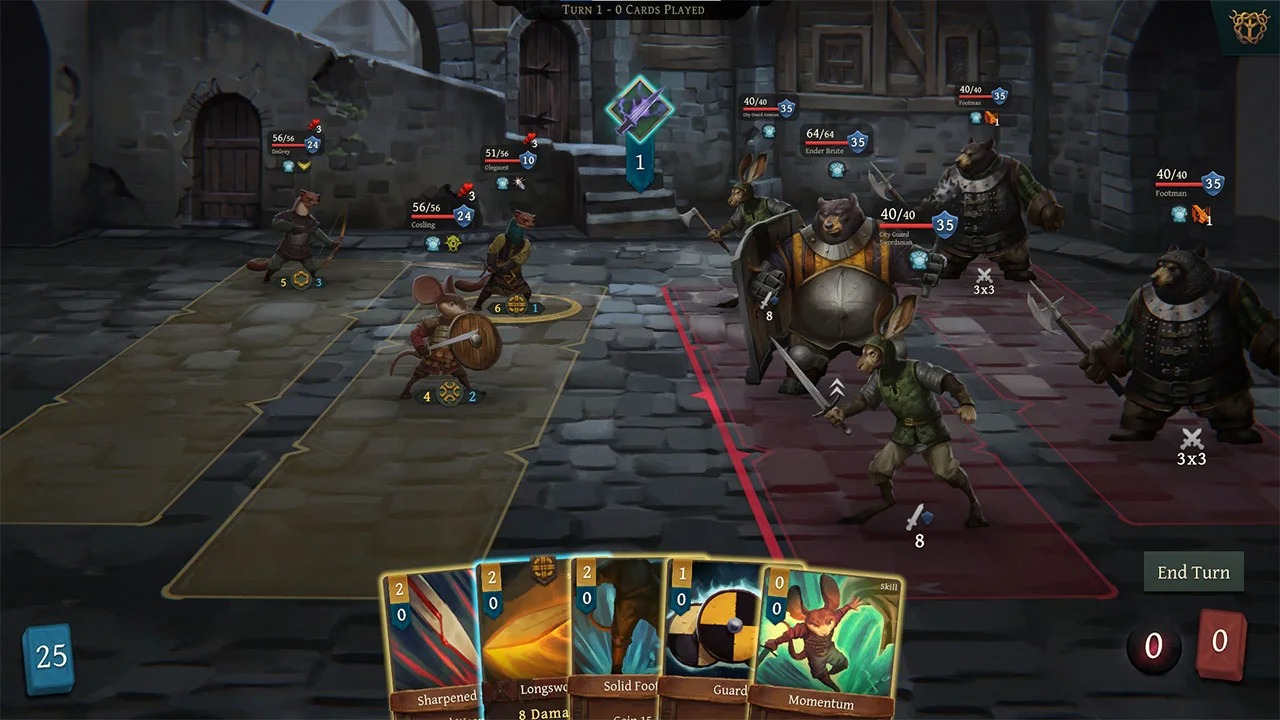 Banners of Ruin ($3.99 from $19.99 until 3/9)
Bossgard ($4.99 from $19.99 until 3/9)
Defentron ($1.99 from $9.99 until 3/9)
Future Aero Racing S Ultra ($1.99 from $6.99 until 3/9)
Goat Simulator: The GOATY ($5.99 from $29.99 until 3/9)
Innocence Island ($6.99 from $19.99 until 3/9)
Iron Lung ($5.09 from $5.99 until 3/9)
Rise: Race the Future ($6.59 from $16.49 until 3/9)
skyland rush ($1.99 from $6.99 until 3/9)
Sucker For Love: First Date ($8.49 from $9.99 until 3/9)
The Flea Evolution ($1.99 from $6.99 until 3/9)
That's all for today, friends. We'll be back tomorrow with an absolute truck load of new releases, plus whatever sales and major news roll in during the next day. I hope you all have a wonderful Wednesday, and as always, thanks for reading!
.