Over the last decade or so, I've been both disappointed and impressed by sequels to beloved indie games. We've had some amazing ones like Risk of Rain 2but also lackluster ones like Hotline Miami 2 and Plants Vs Zombies 2. games like Rogue Legacy 2 and Spelunky 2 delivered in spades by building on what made the original great, and Pocket City 2 join them and Risk of Rain 2 as a brilliant example of how an indie sequel should be. On the mobile side, Pocket City was the best in the genre for sure, and I'd be lying if I said I wasn't concerned about how Pocket City 2 ($4.99) might turn out. Going 3D is a massive amount of work, and I was hoping it wouldn't lose what made the original great. Having played it daily since launch, Pocket City 2 exceeded all my expectations.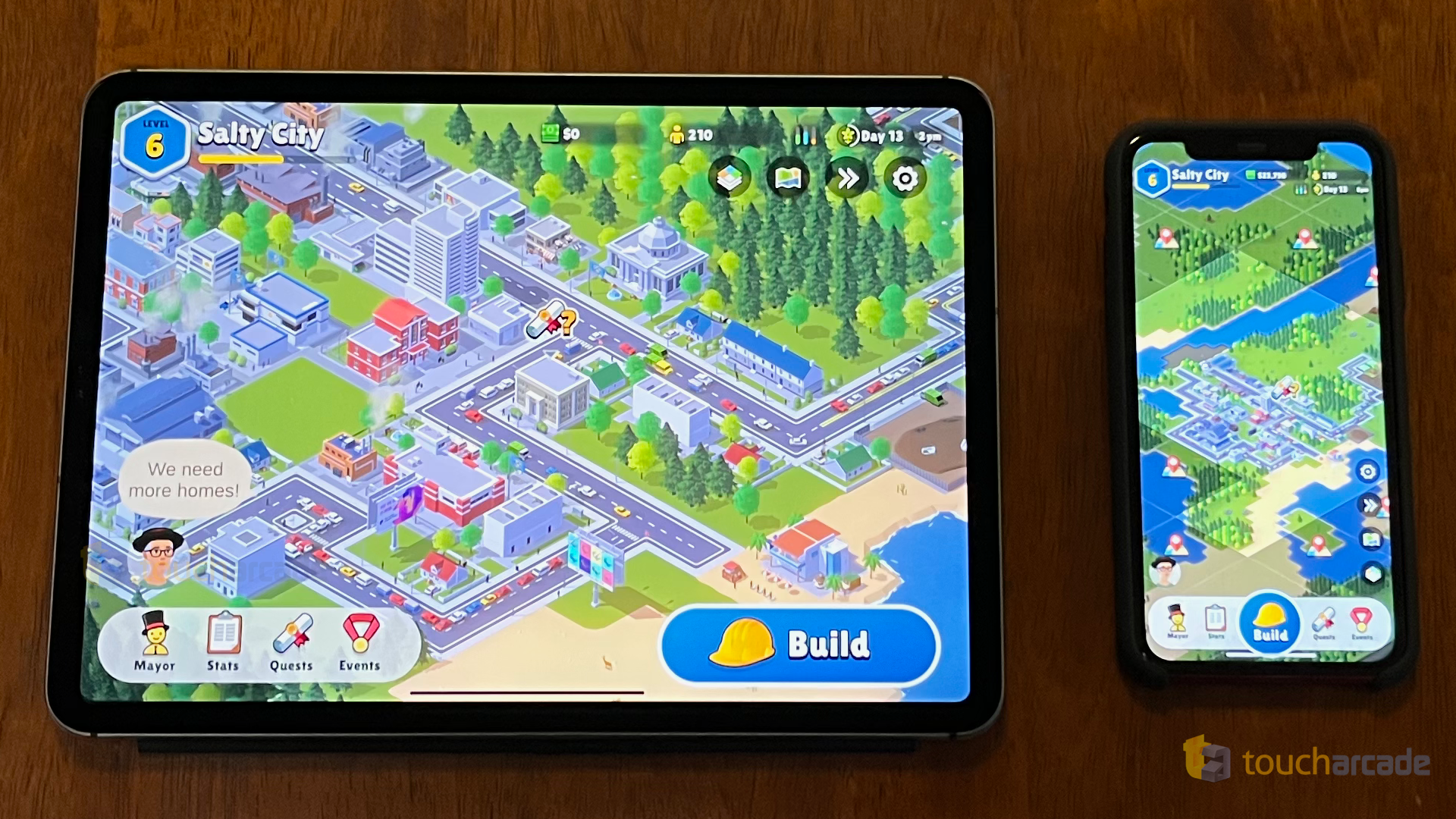 If you never played Pocket City, it was a breath of fresh air in the mobile space when it arrived about half a decade ago. A premium and polished city builder for mobile that had an excellent gameplay loop that made you lose hours of time in it. In addition to its great gameplay, Pocket City also had great visuals and most importantly, superb touchscreen controls. For Pocket City 2Codebrew could've just taken Pocket City and added new mechanics with an upgrade to visual quality for modern mobile devices, but we got a lot more with Pocket City 2.
As a city builder, you still create zones near the roads, work on adding various facilities to your city, raise the population, and manage your own finances. The tutorial does a great job of onboarding you, but I'd definitely recommend playing an easy city initially just to get used to the mechanics. There are three difficulties available in the start and also a sandbox mode that lets you begin with infinite money, disabling quests, and a max level. The difficulty affects terrain, upgrade cost, and citizens.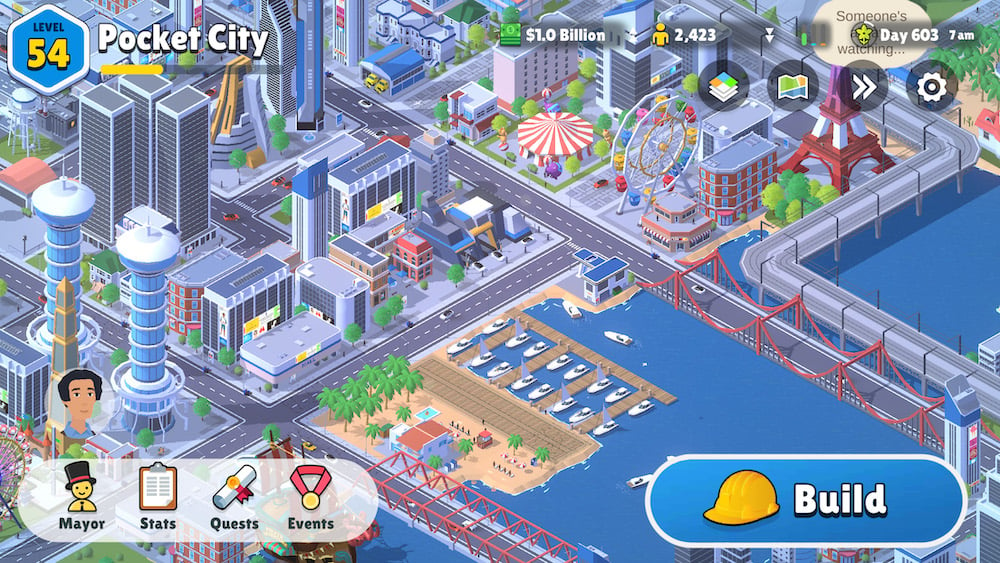 Having played the GTA and Yakuza / Like a Dragon series for many years, I always loved how the latter let you walk into buildings, restaurants, and stores making the world feel more immersive. When I play games like age of empires gold Year 1800I always enjoy zooming in and out all the way to see the action. Pocket City 2's free roam elements surprised me with how good it was at elevating the overall experience.
Pocket City 2 is still a premium city builder with an isometric view first and foremost, but it now has even more gorgeous 3D visuals. While there are more mechanics and the gameplay loop has been upgraded, you now have the free roam ability that lets you enter buildings, roam around, drive around, interact with NPCs, and basically get a first hand view of what you've been building for everyone in your city. Thanks to this, Pocket City 2 feels like it has taken the best aspects of a "god game" brought into a polished city builder.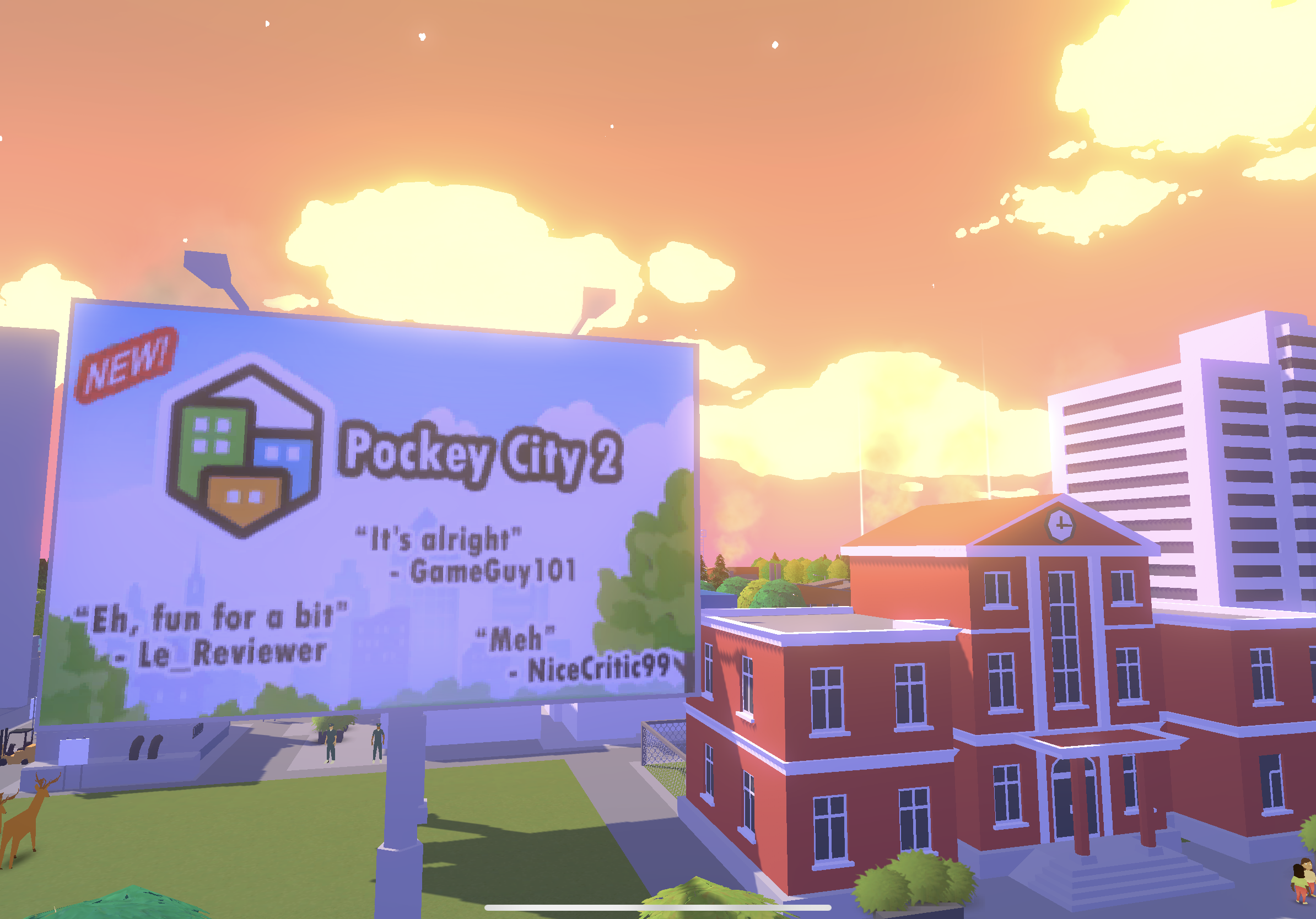 A lot of sequels seem to forget what made people fall in love with the original game in the first place. Pocket City 2 could've had more of a focus on the life simulation and social elements, but then it wouldn't really be something most fans of the original would want. With Pocket City 2Codebrew Games has shown that a game in that genre is possible because there's a lot of potential there, but I'm very glad we have a new best city builder on mobile with Pocket City 2. It is so good, I almost wish it was also available on Steam Deck and Switch so I could take breaks from playing games on those devices to continue my city in Pocket City 2 there.
Speaking of continuing cities, I love that you're able to just share your city online with a code. While I've been working on two different cities across my iOS and iPadOS devices, I love that my friends have been able to send me their cities to check out and roam around in as well. You can even join and host people in your city so they can come over in Collaborator Mode. In the first day I spent with Pocket City 2I lost track of how many times I was blown away by how good it was, and how feature-packed it was right from the start.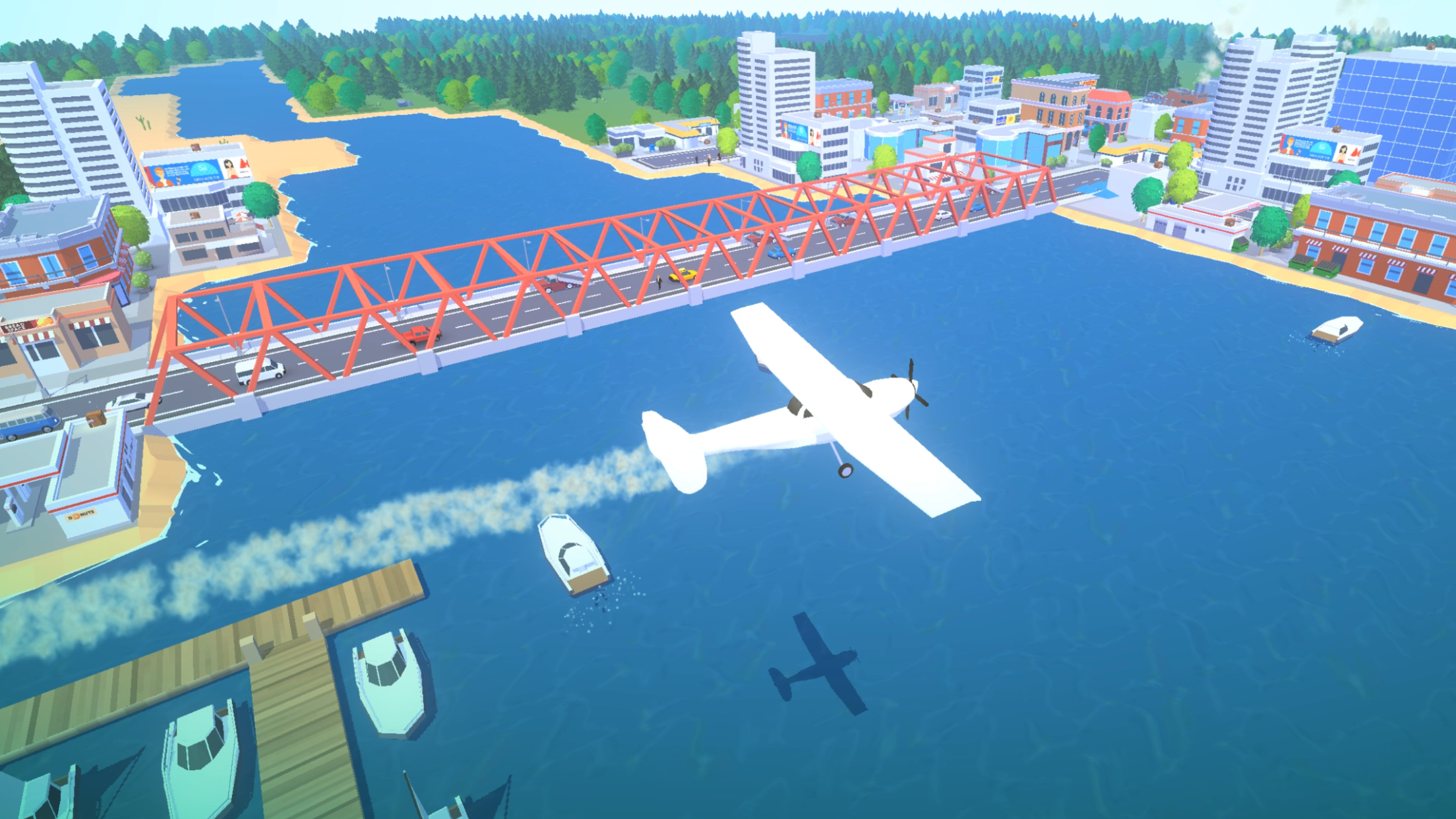 Visually, Pocket City 2 is a massive upgrade, and thankfully it doesn't feel like one of those "Nintendo hire this man!" projects. It has been meticulously designed and every little element and building in the city looks great regardless of zoom level. The only areas the visuals aren't perfect, is in the shadows that flicker sometimes. I even like the bloom look at night. The original game had a lovely interface, but Pocket City 2 has even better iconography across the board. A colorblind mode would be good to have for those who need it though since some elements rely on solid colors and would be hard to tell apart.
As soon as you launch Pocket City 2 for the first time, you're greeted with lovely music. This carries over into the audio design of the game across the board. While the few voice lines can get old quickly, the music and sounds of Pocket City 2 are well above what I expected even in a sequel. This is complemented by the gorgeous visuals to feel like a premium priced game even though it costs only $5. I say that because sequels of this ambition usually cost more than the original game. I asked Bobby of Codebrew about the reasoning behind the price point in my interview which you can read here.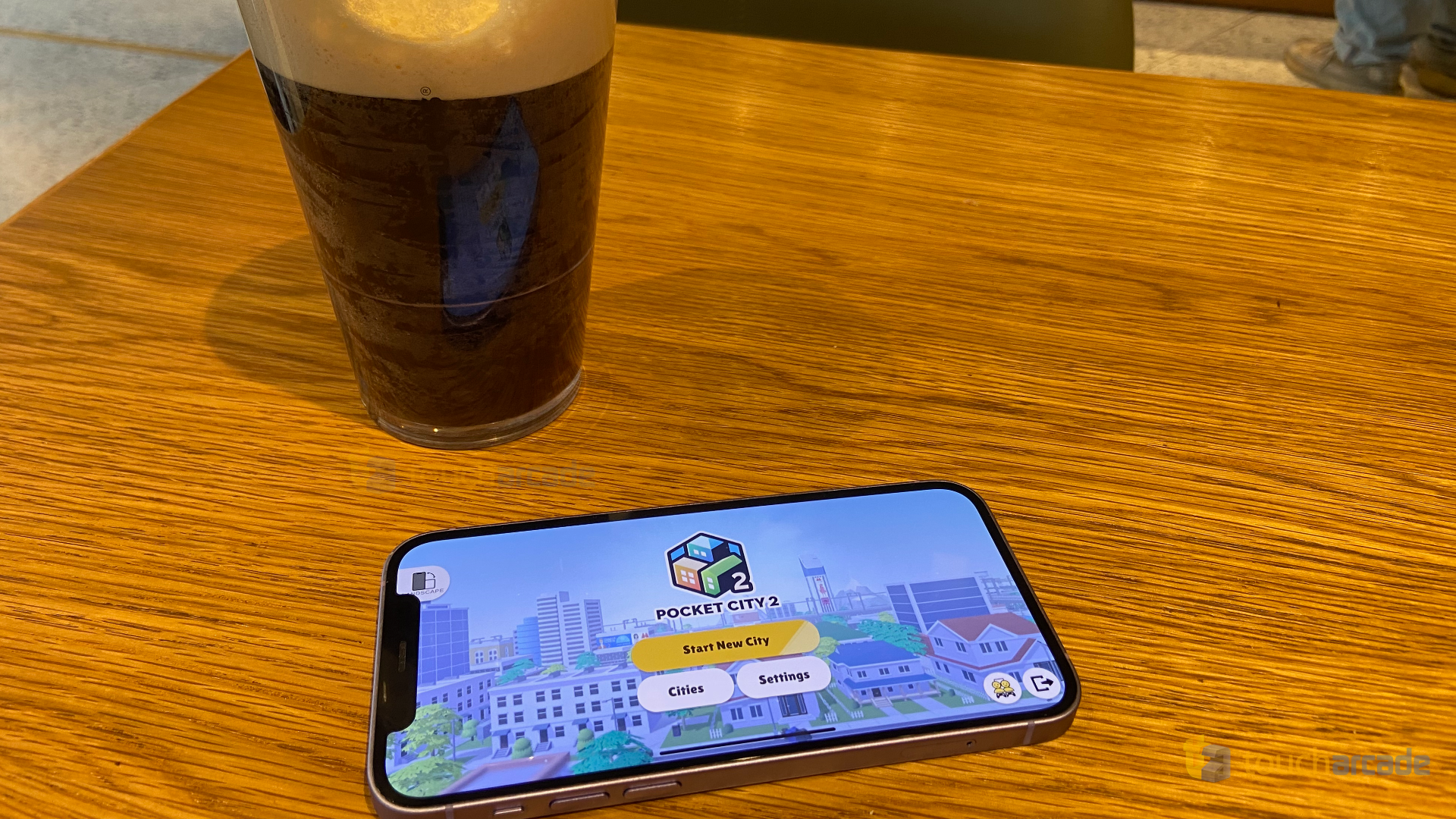 I mentioned how good it feels to control, but it really deserves a special mention. you can play Pocket City 2 in portrait or landscape mode regardless of your device. I've been enjoying playing it in landscape mode on my iPad Pro and using portrait mode for one-handed play on iPhone. The interface feels perfect regardless of device, and auto-rotate or fixed orientation options are also available depending on your preference.
I've praised Pocket City 2 a lot, and it is absolutely worth buying at full price, but there are some things you need to keep in mind. There are a few bugs that might require you to save and get back into your city so that you make progress. I've only run into one so far, but a friend of mine and some impressions from readers point to a few instances of this happening. Barring that, it is a demanding game as your city size increases, so expect your device to heat up. I was playing for over an hour on my iPad Pro (2020) and got a warning about charging being on hold until my device returned to normal temperature. I left everything on max settings as usual just to test. I'd recommend turning down some settings in the battery saver option when you play if you notice your iOS device getting too warm.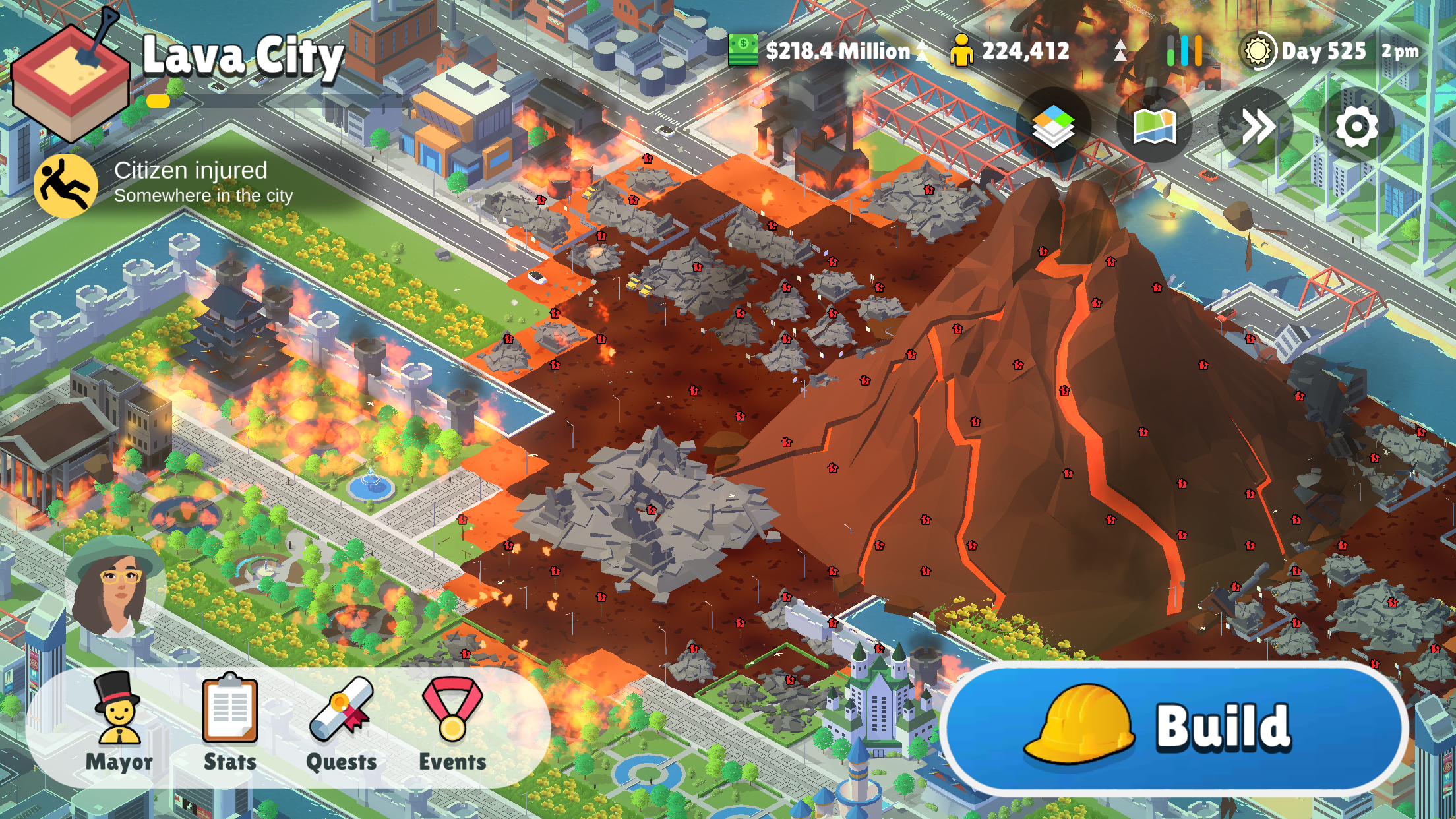 In terms of what I'd like to see come to the game barring fixes, controller support would be nice, but is isn't essential. Right now, the touch controls are almost perfect, but the third person movement parts could be better. With controller and touch support, it would be amazing to play with a BackBone One or Razer Kishi V2 on iPhone, and also with a DualSense on iPad. Some interface improvements to make certain mechanics more obvious would also be good like the events and challenges. Right now, some things feel a bit too buried in menus.
I'm very glad that Codebrew Games didn't go all in with the social and life simulation elements here. Pocket City 2 is the perfect example of building on what people loved in the original game while adding a ton of optional quality content. I didn't realize how much I'd end up just exploring my own city until I played Pocket City 2. It isn't a super deep experience like the hardcore builders on PC, but that's exactly what makes it good. This is a relaxing game that can be tweaked to your liking in terms of difficulty. As of this writing, I'll be surprised if Pocket City 2 isn't in our top 3 for the best iOS game of the year, and we are just in April. It isn't often I end up gifting a game to multiple people a few hours in, but Pocket City 2 is that good.
.