TMNT: Shredder's Revenge (Free) from Tribute Games and Dotemu is a very special game. Not only is it a fantastic beat 'em up, but it delivered on bringing the experience I had as a kid playing the Konami classics to current platforms with a modern experience. Unlike most of Playdigious' prior conversions for mobile, TMNT: Shredder's Revenge is available through Netflix for subscribers, and it is one of the best Netflix Games additions just like Into the Breach.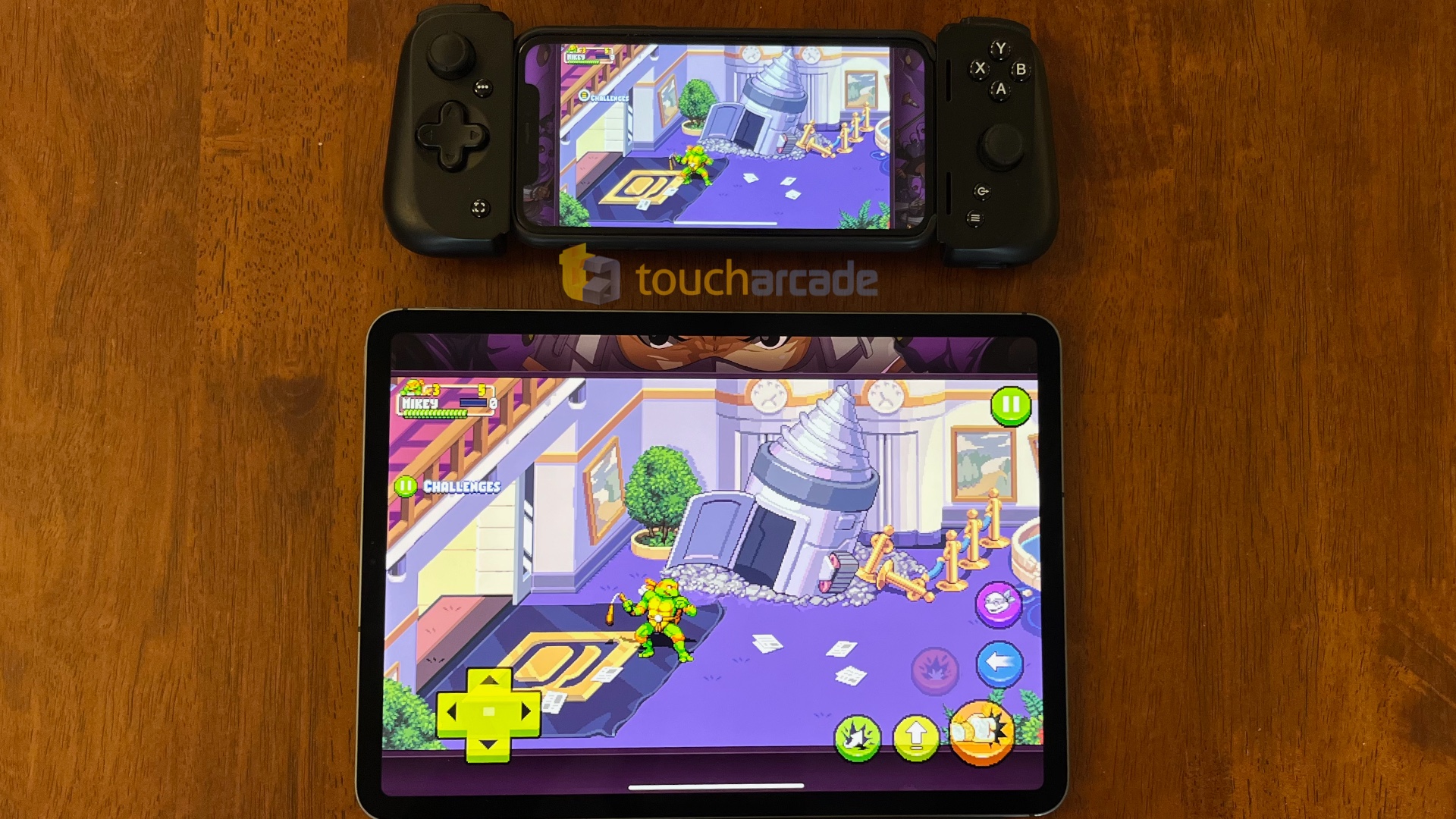 If you aren't familiar with TMNT: Shredder's Revengeit is to the Konami classic TMNT beat 'em ups what Streets of Rage 4 is to that series. While I love both TMNT: Shredder's Revenge and Streets of Rage 4, the former is more special because I have a ton of nostalgia for these games from when I played some of them years ago. The current mobile version is one update behind the console and PC version, which means the custom mode and new filters aren't available yet. Hopefully they are added soon.
Before getting into the mobile port features, TMNT: Shredder's Revenge is special because of how unique the cast of playable characters is, how detailed and well-designed the levels are, and also for the superlative soundtrack from Tee Lopes. All of this comes together with gorgeous visuals that perfectly deliver on a modern take for a classic TMNT experience. In addition to the fleshed-out story mode with multiple bosses, this mobile version has access to the arcade mode which has you playing with limited lives and no saves.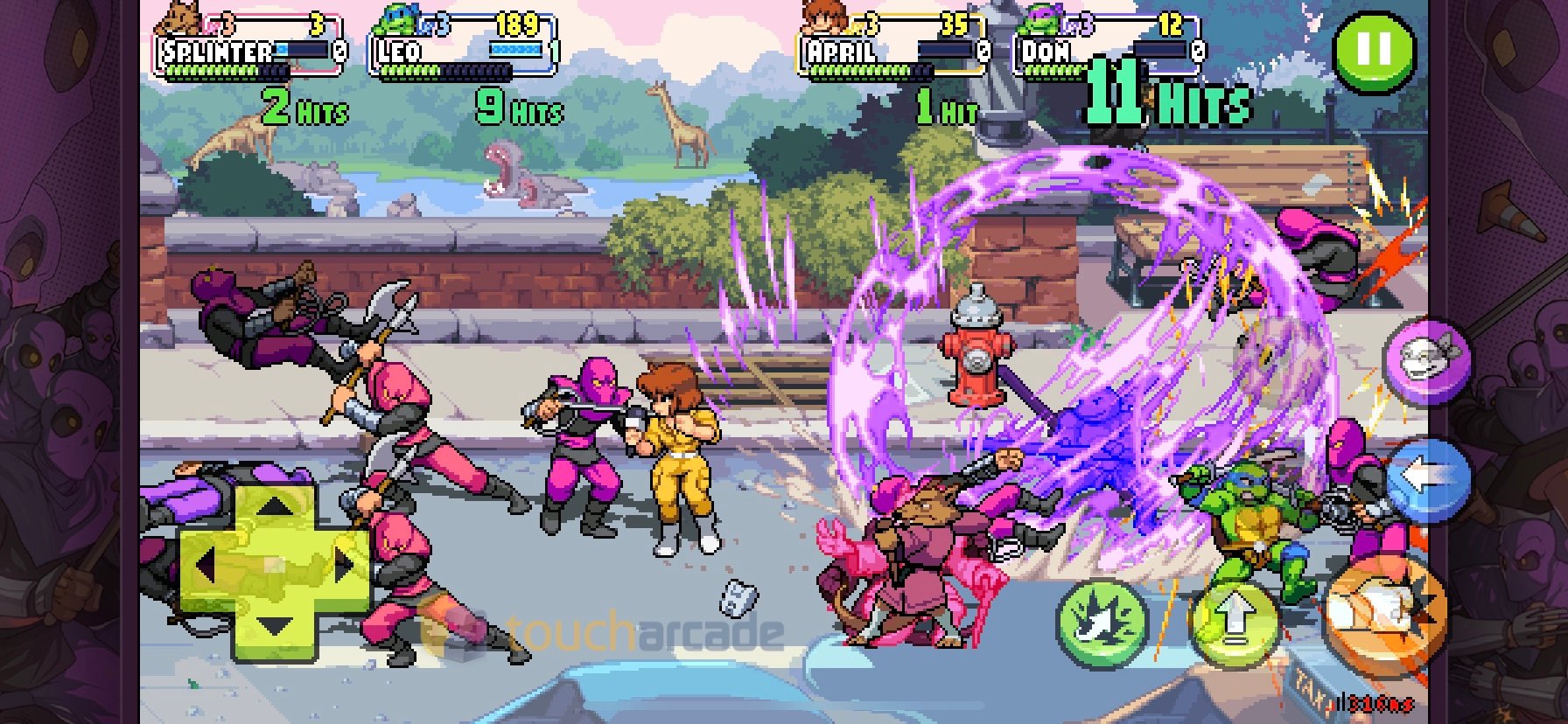 TMNT: Shredder's Revenge on iOS has full touch and controller support. The touch controls are very good as well. On the controller side, I tested both the Razer Kishi V2 and the Backbone One PlayStation Edition. Both displayed Xbox prompts but worked without issues. If you aren't a fan of touch controls, you can use a controller without issues.
Visually, TMNT: Shredder's Revenge looks perfect on the iPhone 11 and iPad Pro (2020) I used to try out the preview build and publicly available release on. It has artwork banners/bars around the gameplay and menus since it was originally designed for 16:9 displays only. It also runs very well. I didn't have any major performance issues, but I haven't been able to stress test the online in every level yet. The party menu confirms support for 6 online players right now which is good to see.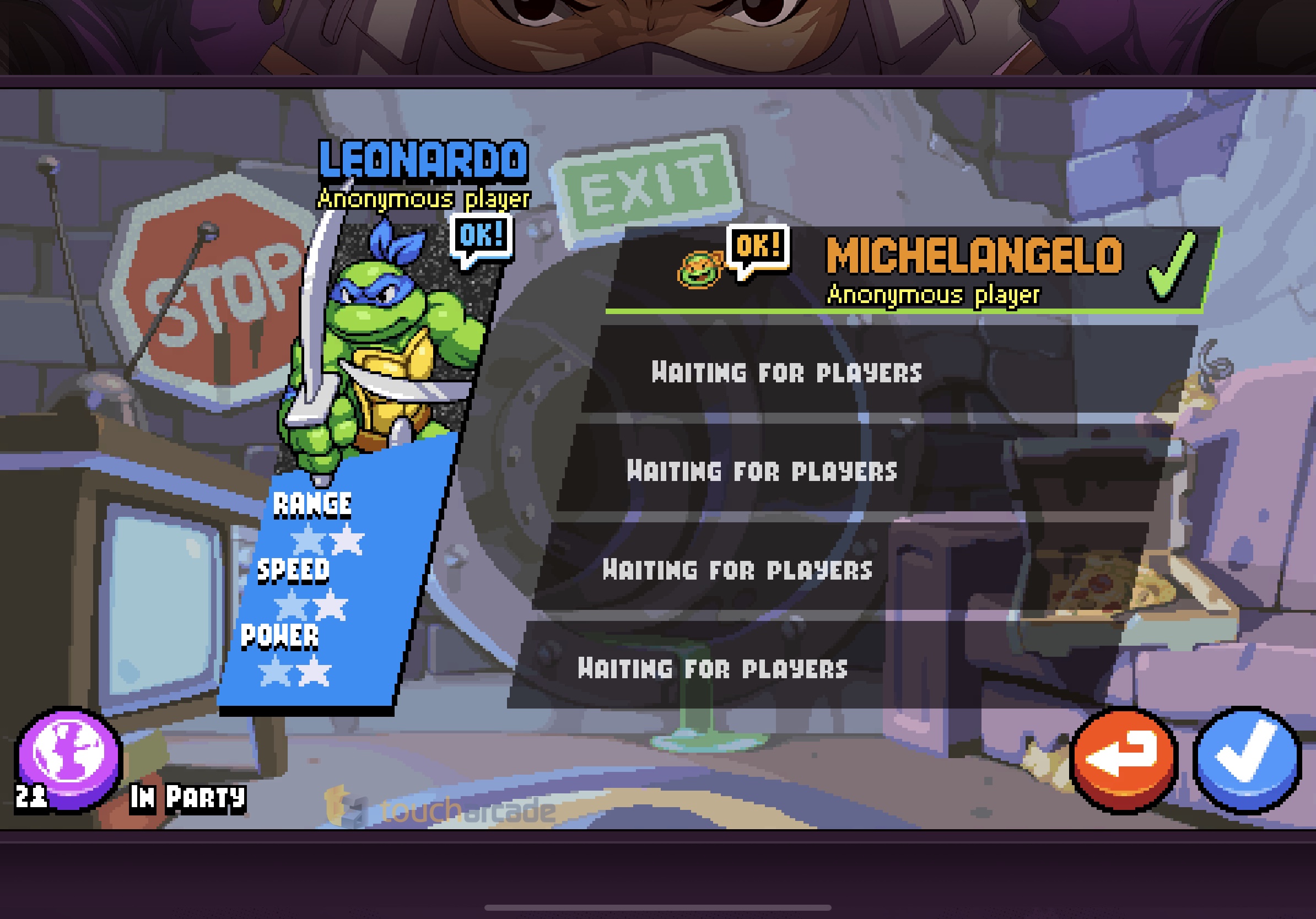 I had access to the game through a preview build pre-release, and I've tested the online in the publicly available version to confirm that it works great. While I wasn't able to test the multiplayer much pre-release, the online play has worked brilliantly so far. I even tested it with two devices on cellular rather than wifi where it worked without any issues. The online play lets you create a party and share a code, find players online, or join using a party code.
As with my other reviews of mobile ports, I wanted to compare TMNT: Shredder's Revenge on all portable platforms. Having now played it on iPad, iPhone, Nintendo Switch, Nintendo Switch Lite, and Steam Deck, I like the iPhone and Switch (non Lite) versions the most. The Steam Deck doesn't really offer any benefit for TMNT: Shredder's Revenge like it does with Dead Cellsand the Nintendo Switch OLED model screen alongside modern iOS displays are a lot nicer especially with how colorful TMNT: Shredder's Revenge is. The game controls very well across the board and you will likely have no trouble with it on your platform of choice. There will be some slowdown in certain parts on Switch and older mobile devices though while Steam Deck runs it without any issues.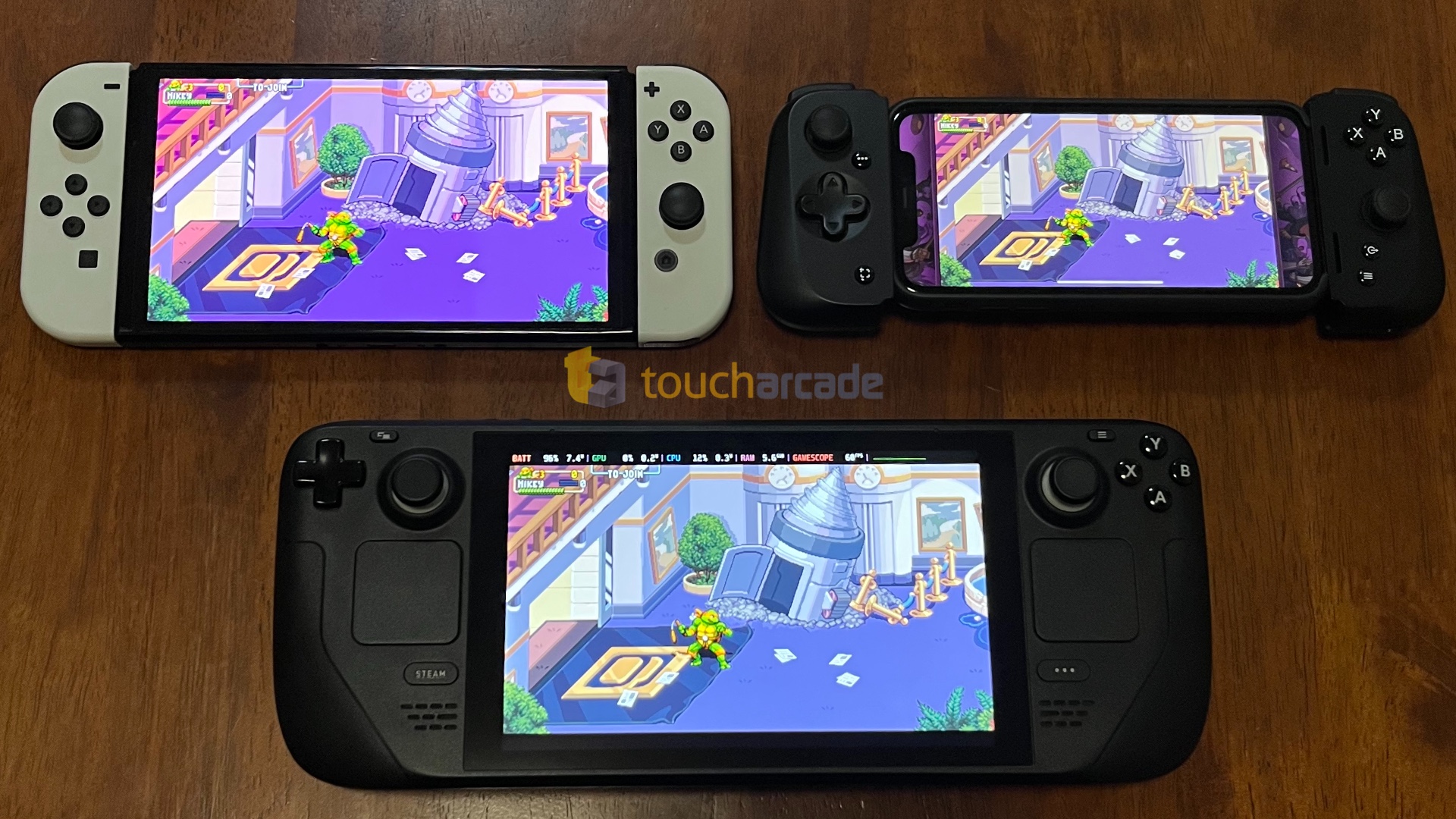 Despite being one update behind the PC and console versions right now, TMNT: Shredder's Revenge is absolutely essential. Playdigious did a fantastic job with this outstanding beat 'em up, and you owe it to yourself to play it if you have a Netflix subscription.
.