When Feral Interactive teased a new game, a lot of people including myself expected or hoped for something Total War related. When the developer announced Sid Meier's Railroads ($12.99), I was a bit confused and disappointed initially. Having now played it on both PC and iOS, I'm glad that Feral Interactive brought Sid Meier's Railroads to mobile. It may not be what we expected, but is a fantastic conversion of a game I've grown to enjoy playing quite a bit over the last few weeks.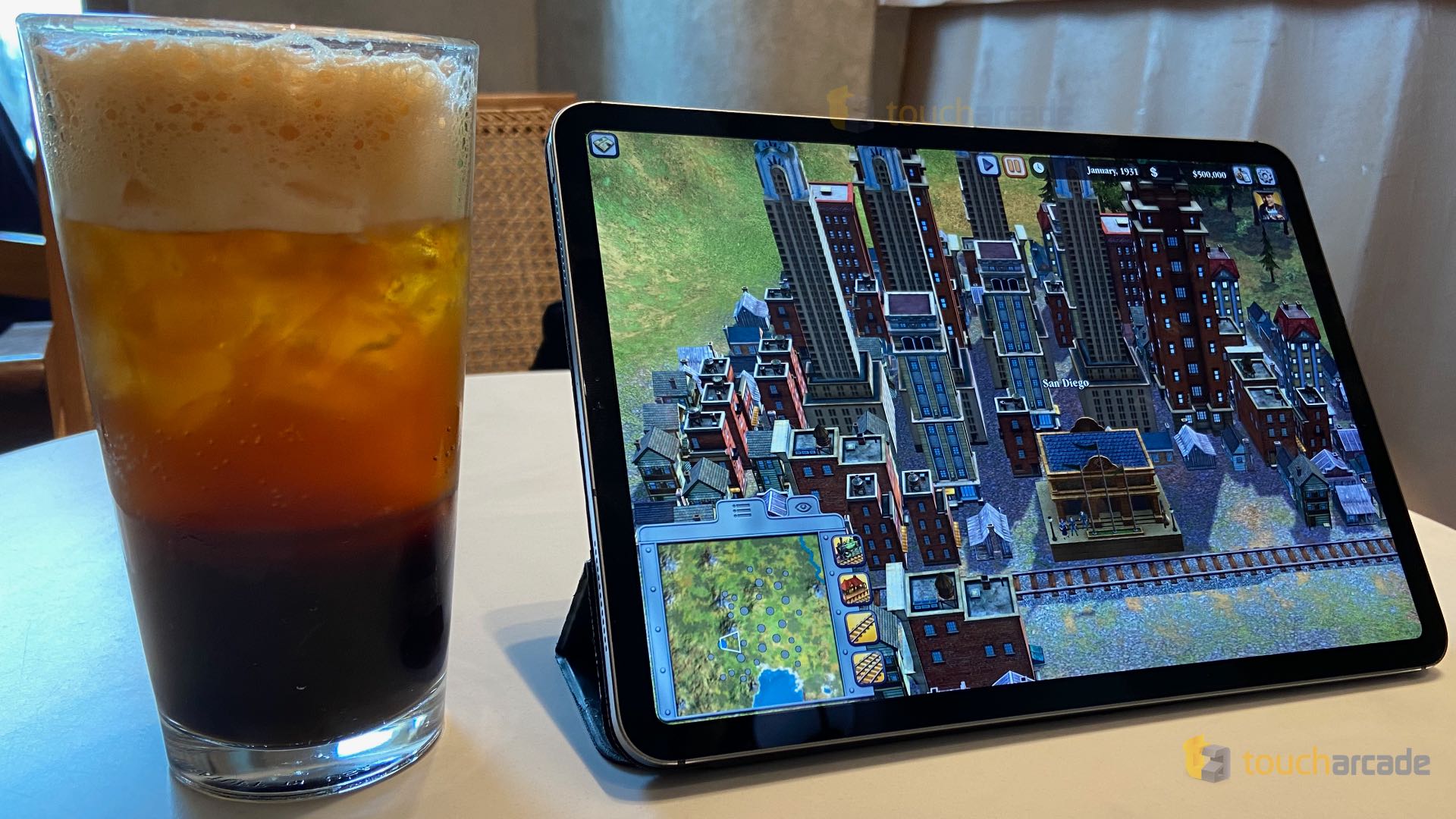 Sid Meier's Railroads is a business simulation and tycoon classic from Firaxis that debuted in 2006 on PC. Since then, it was released on macOS through Feral Interactive, but the current PC version is quite dated compared to the mobile release. As with Company of HeroesFeral Interactive's mobile version of Sid Meier's Railroads basically feels like a remaster with how much has improved in bringing it to mobile. In this iOS review, I'll cover Sid Meier's Railroads itself, the iOS version, how it plays compared to the game on Steam Deck, and more.
In terms of contents, Sid Meier's Railroads on mobile from Feral Interactive includes all single player content from the original PC game. This means the 16 scenarios and 40 real world engines are included. Multiplayer is not included, but the developers went and added new objectives for eight of the 16 scenarios specifically for mobile. The mobile version also lets you pick the Baron, company color, and starting city unlike the desktop version. Barring these changes, the new interface on both iPhone and iPad is amazing.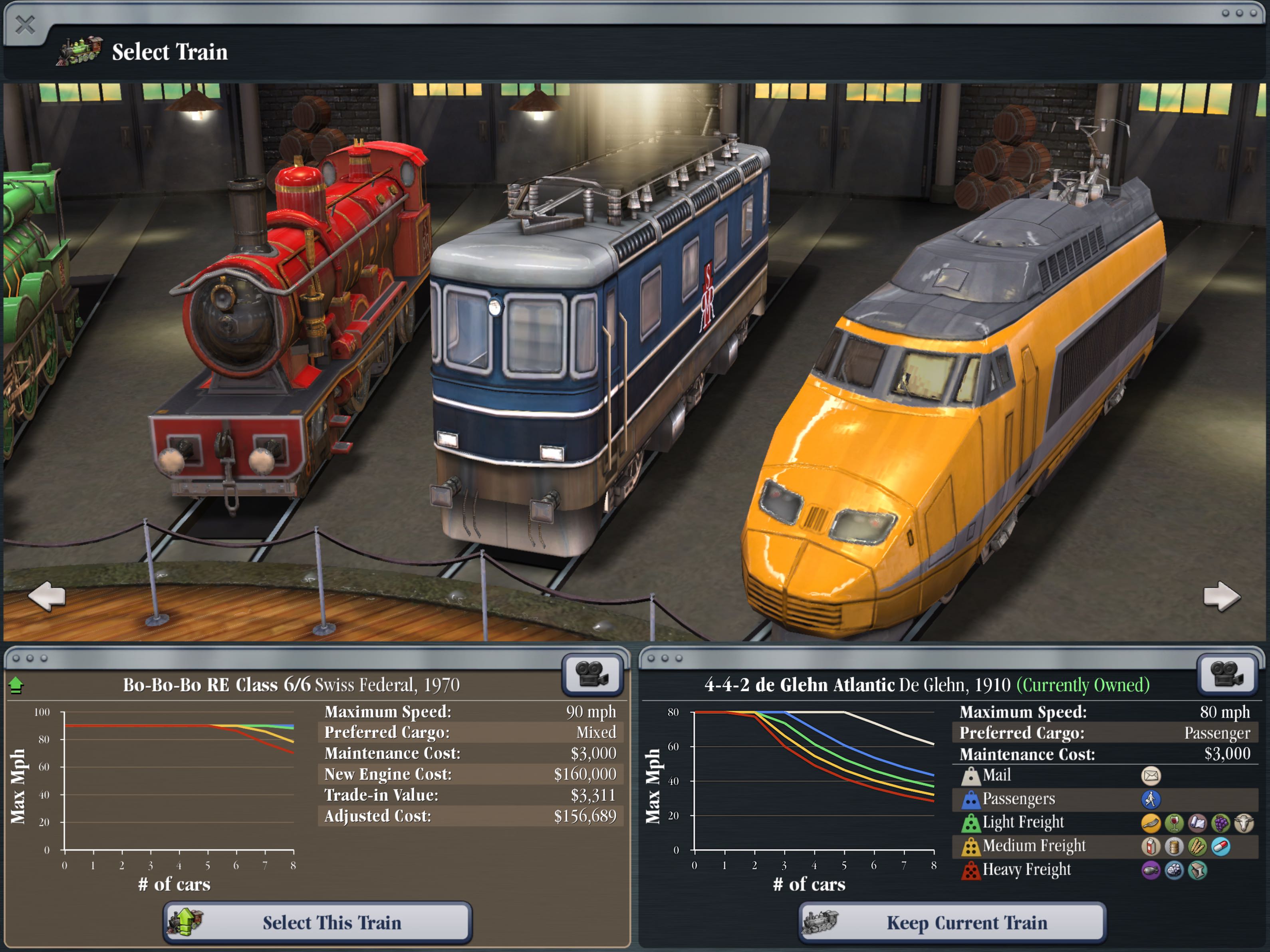 Initially, I thought Sid Meier's Railroads would be more hardcore simulation, but I was surprised at how much it satiated my desire for a model train game as well, while allowing for multiple difficulty tweaks. It feels like the perfect game if you've ever wanted the model train experience of laying tracks, buying trains, and more with objectives to work towards. When you start with a small track and your city, your adventure or run begins for this playthrough. The tycoon simulation aspect comes into the picture with supplies, strategic planning, passengers, and upgrades. The core gameplay loop is a lot better than I expected, and this is definitely a genre that we don't see too much of in the premium gaming space on mobile.
For accessibility, you can change the difficulty when starting a new scenario, and even use "Train Table Mode" that is perfect for those who just want a model train simulation game without worrying about events, money, and other in-game modifiers. All of this is elevated by a lovely in-game tutorial system that you can use to guide yourself when you find yourself stuck.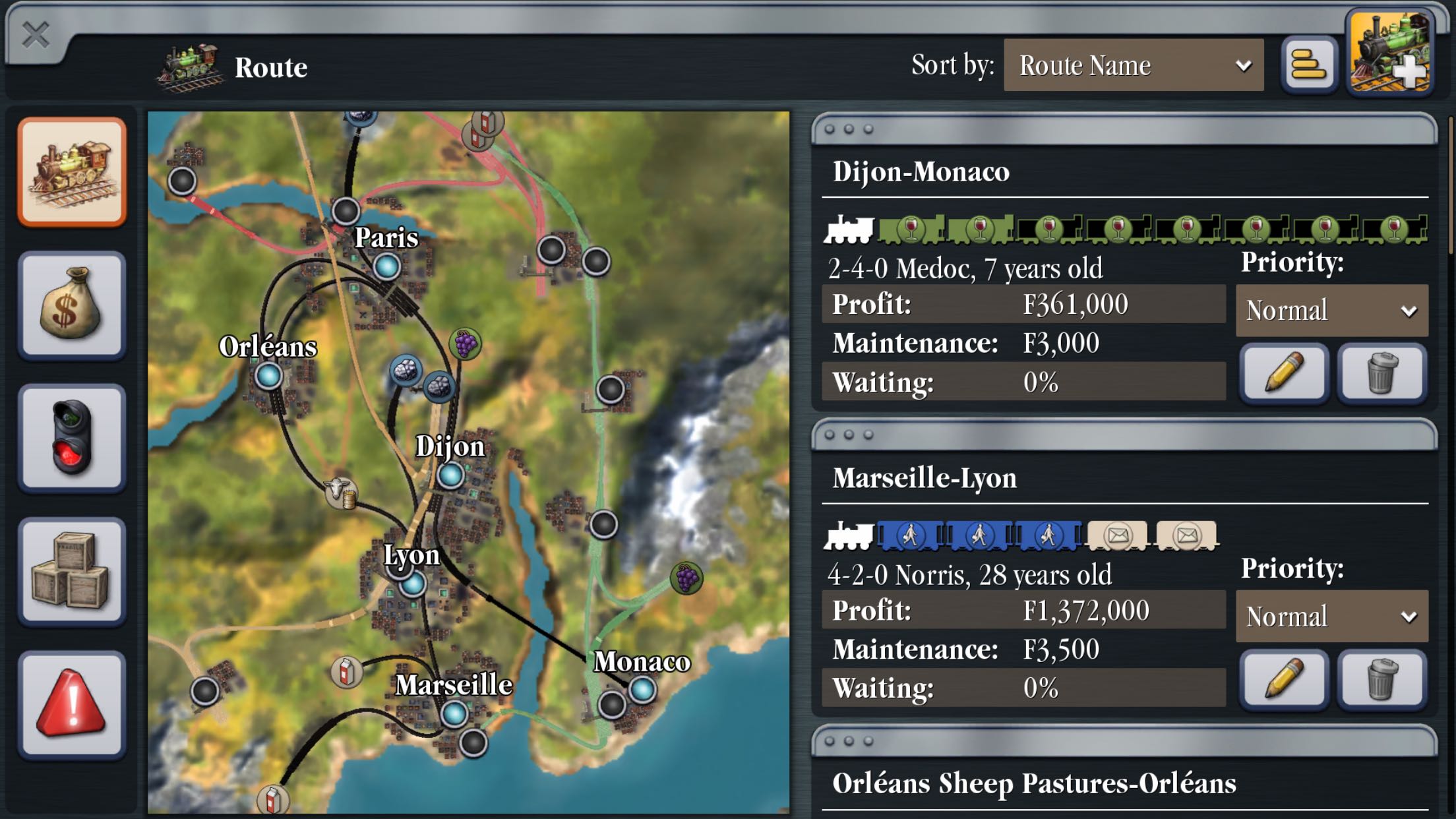 Visually, Sid Meier's Railroads on mobile is dramatically better than the PC version. It uses the PC version's structure, but everything looks nicer from the cities to the tracks and also the redesigned interface. It also looks great on iPad Pro and iPhone screens. The audio design in Sid Meier's Railroads deserves a special mention. The music is superb and I love how it changes depending on what you focus on.
I tried Sid Meier's Railroads on my windows laptop and MacBook Air. The experience isn't as good as the iOS version with how dated the interface is. Playing with keyboard and mouse on a tablet is a much better experience right now if you do want that control method. When comparing the iPhone and iPad versions, I was very impressed with how playable Sid Meier's Railroads is on my iPhone 11. I vastly prefer playing it on iPad Pro, but it is very good on the smaller screen.
In terms of mobile-specific features barring the redesigned interface, Sid Meier's Railroads has full iCloud save support. As with the developer's prior releases, this works flawlessly, and I've had no trouble swapping between my iOS and iPadOS devices in Sid Meier's Railroads. I really wish other developers managed getting iCloud save syncing working this well.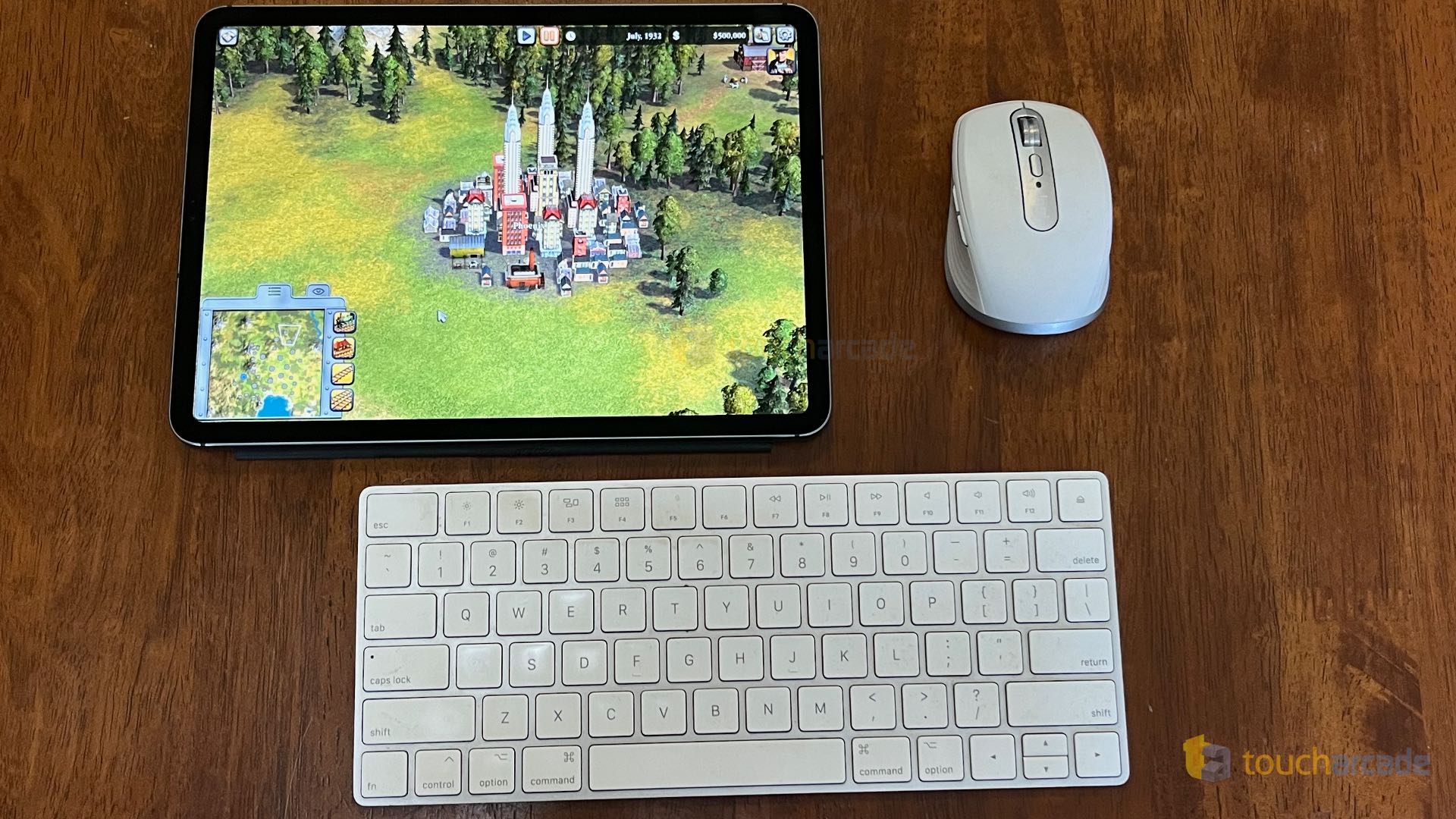 The iPad version has support for keyboard and mouse controls in addition to touch controls. I tried these with the Apple Magic Keyboard I use on iPad and my Logitech MX Anywhere 3 mouse. They work well, but I enjoyed using the touch controls more overall. The keyboard and mouse support will be great for those who played Sid Meier's Railroads back in the day on PC or those who prefer playing these kinds of games with that input method.
Performance has been good on my iPhone 11, but it runs a lot better on the iPhone 14 Plus I used to test as expected. I imagine the best version is a modern iPad Pro. While the game is capped to 60fps right now, I hope a potential update can allow uncapping the frame rate at the cost of battery drain for those who want to experience even smoother performance.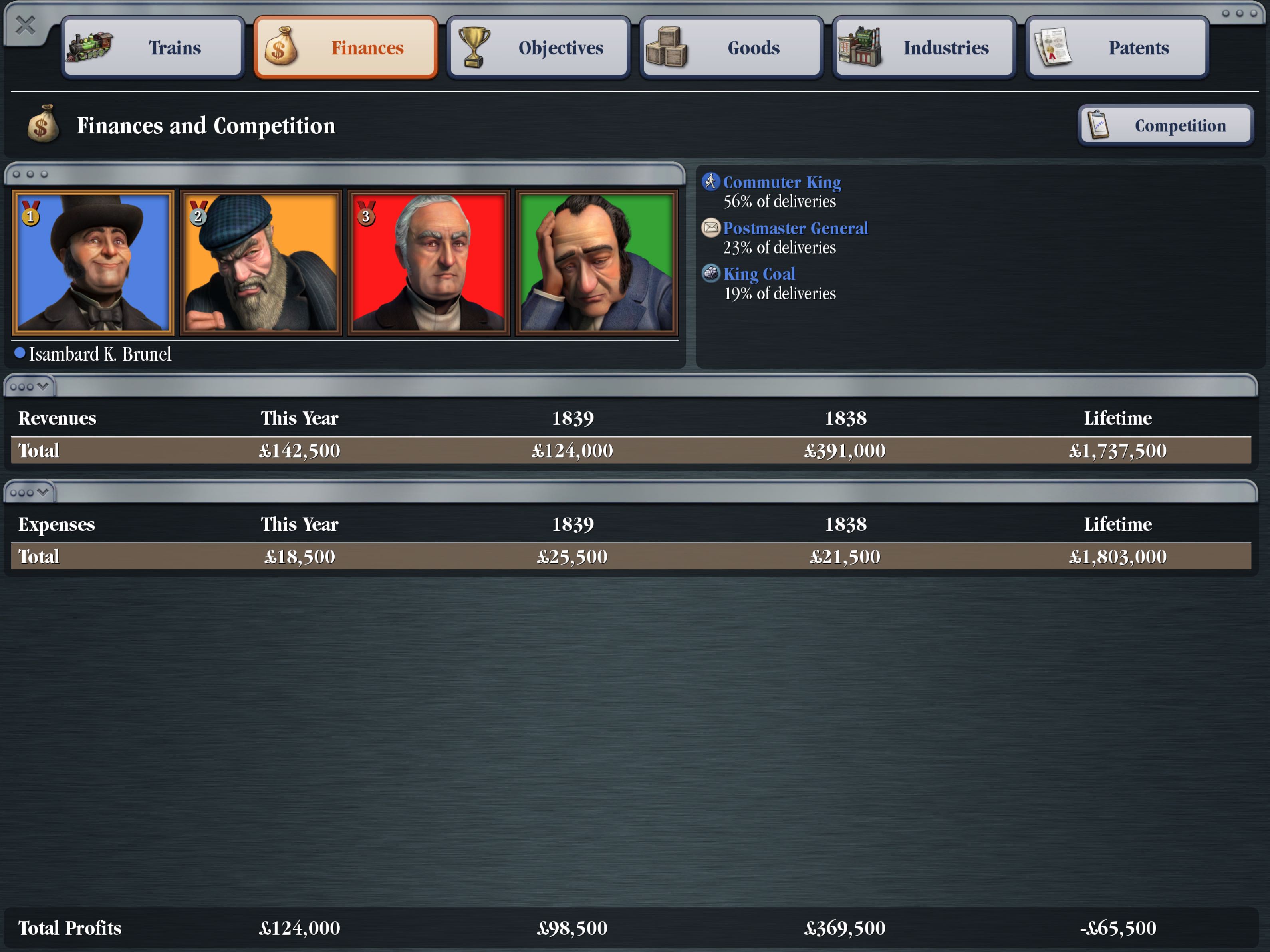 The only aspect that might put some off, is in how Sid Meier's Railroads isn't as deep as many other games in the genre. Barring that, Sid Meier's Railroads is an easy recommendation for everyone even remotely interested in train management and simulation games.
While the asking price is higher than most expected given it is more than the current Steam version of the game, the quality of this conversion and the game itself more than justify the asking price. I don't even feel the need to own the Steam version anymore with how much better this mobile release is despite the lack of multiplayer. If you've ever been interested in this game, the mobile version is the one to get. I really hope 2K hires Feral Interactive to do a full remaster for this on PC like Sega did with RomeTotal War Remastered.
.