The Lord of the Rings: Gollum finally has a release date, and you'll be able to play as the disgraced hobbit in this stealth action adventure from Daedelic Entertainment in May 2023. The title is coming to current and last-generation consoles as well as PC, and we now have more details about its editions. Here is the official Lord of the Rings Gollum Pre-Order bonus content you'll get for an early purchase.
The Lord of the Rings Gollum Pre-Order Bonus Content
If you pre-order The Lord of the Rings Gollum, you'll receive the Emote Pack, which includes 6 of Gollum's iconic gestures and sayings.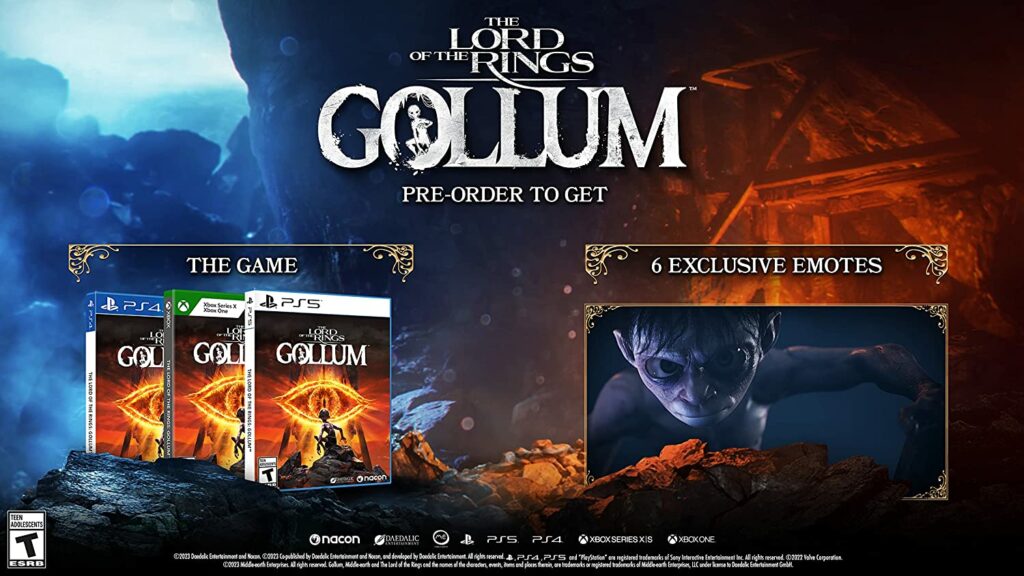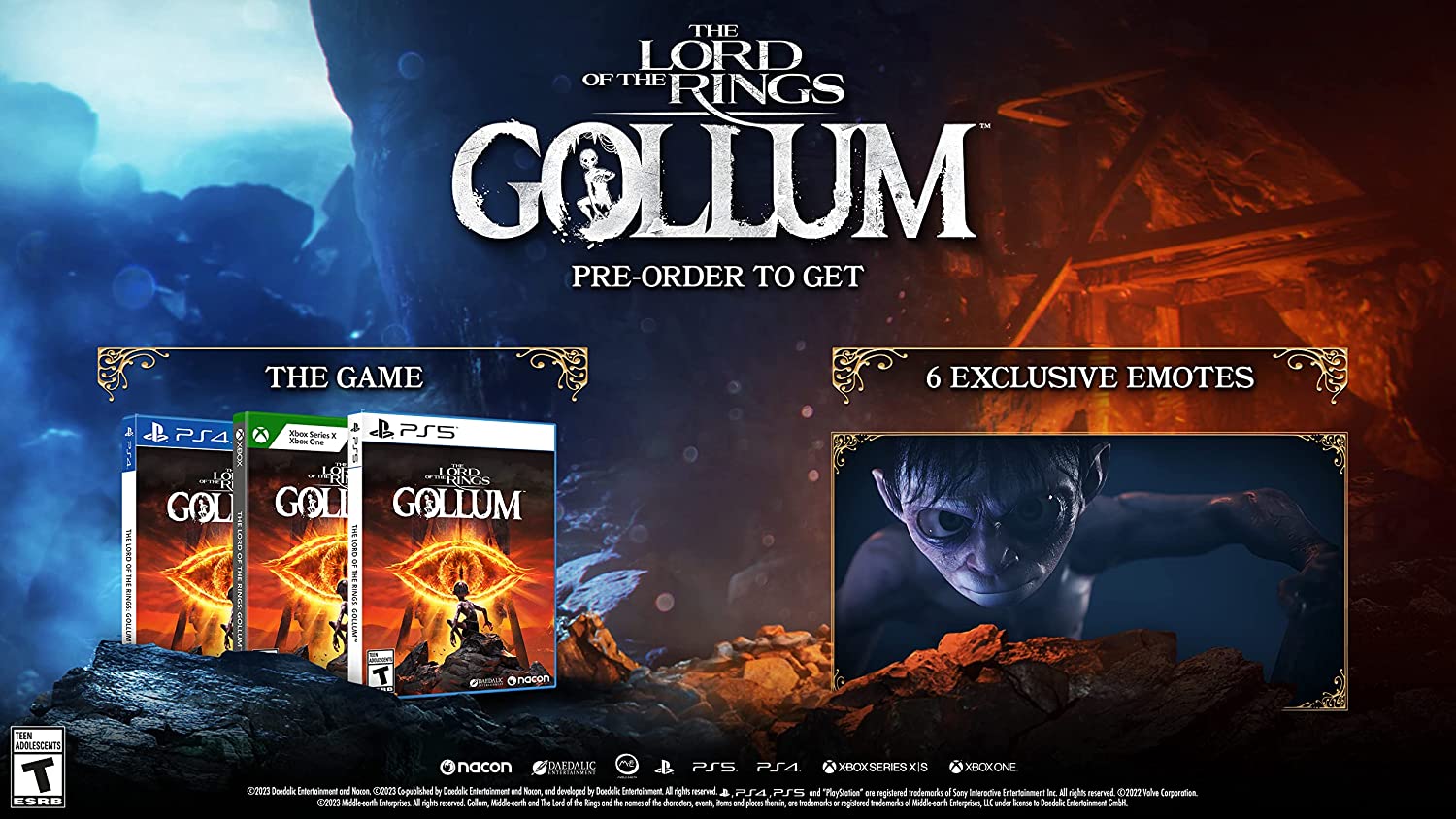 We're unsure if these emotes or sayings serve any gameplay purpose, but one confirmed line is the iconic "my Precious" phrase that Gollum says throughout the books and movies.
Pre-Order The Lord of the Rings Gollum
You can now pre-order the game from the links below.
The standard edition of the title costs $60, and the pre-order bonus is the same across each platform. If you're interested in the PC version, make sure to check out the system requirements as well.
A Nintendo Switch version has been announced, but you can't pre-order it yet as it is coming out at a later unannounced date.
Precious Edition
Players can also choose to pre-order the "Precious Edition" priced at $70which includes the following additional content.
Emote Pack
Lore Compendium
Sindarin VO
Original Soundtrack
Art Exhibition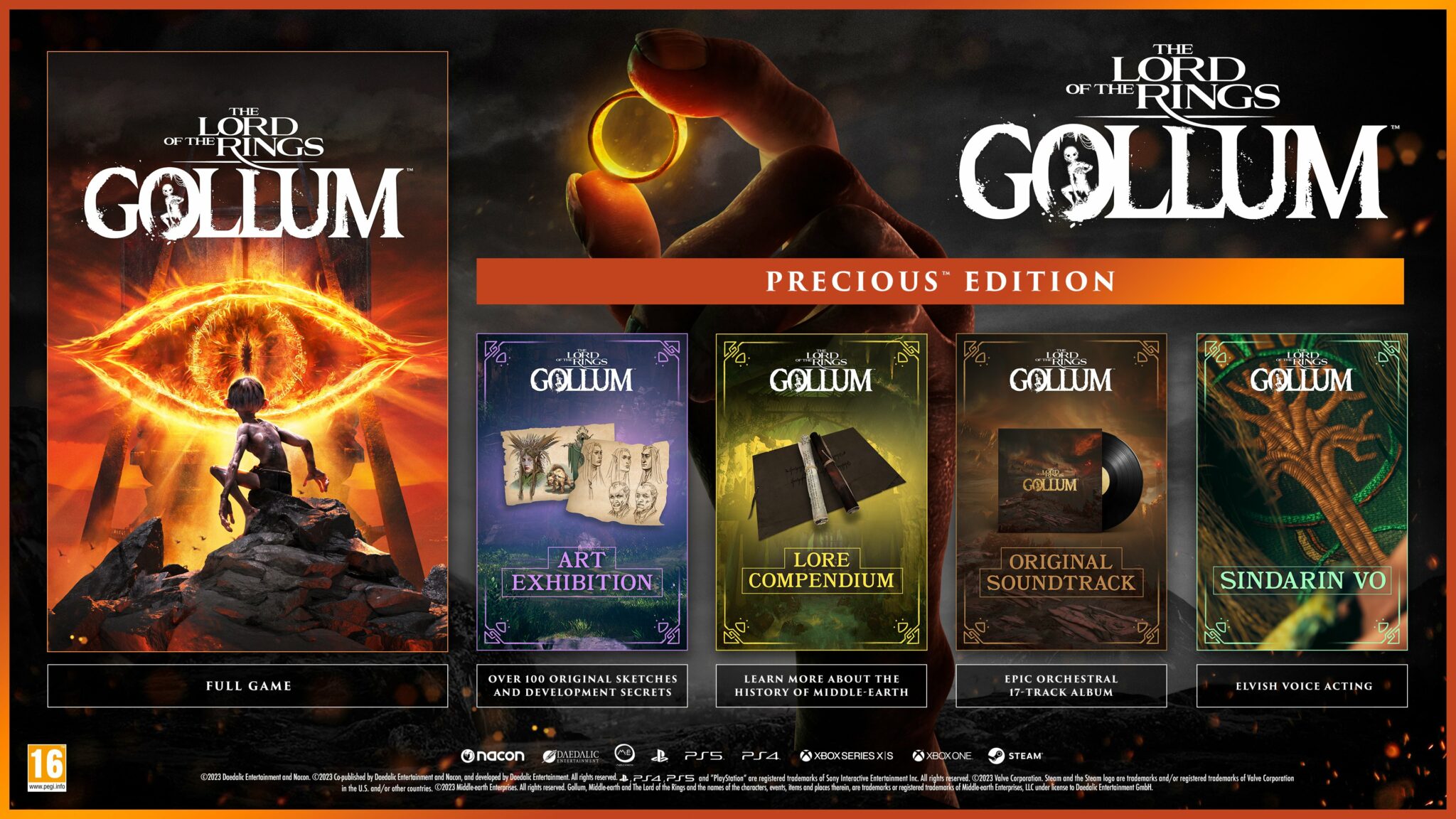 While you're here, make sure to check out our other pre-order guides for other upcoming releases, including MLB The Show 23, LEGO 2K Drive, and Dead Island 2.
What do you think of the Lord of the Rings Gollum Pre-Order Bonus content? Do you think it warrants an early purchase? Share your thoughts in the comments below and let us know.