last night, vampire survivors (Free) from Poncle finally hit iOS and Android worldwide for free. The massively-popular indie game has been one of the most-played games on Steam Deck since launch, and I've enjoyed playing it daily across Steam Deck and on Xbox recently. Read my review of the 1.0 launch here to learn about the game. In this review, I will focus on the iOS port, the features included, and what I'd like to see in updates.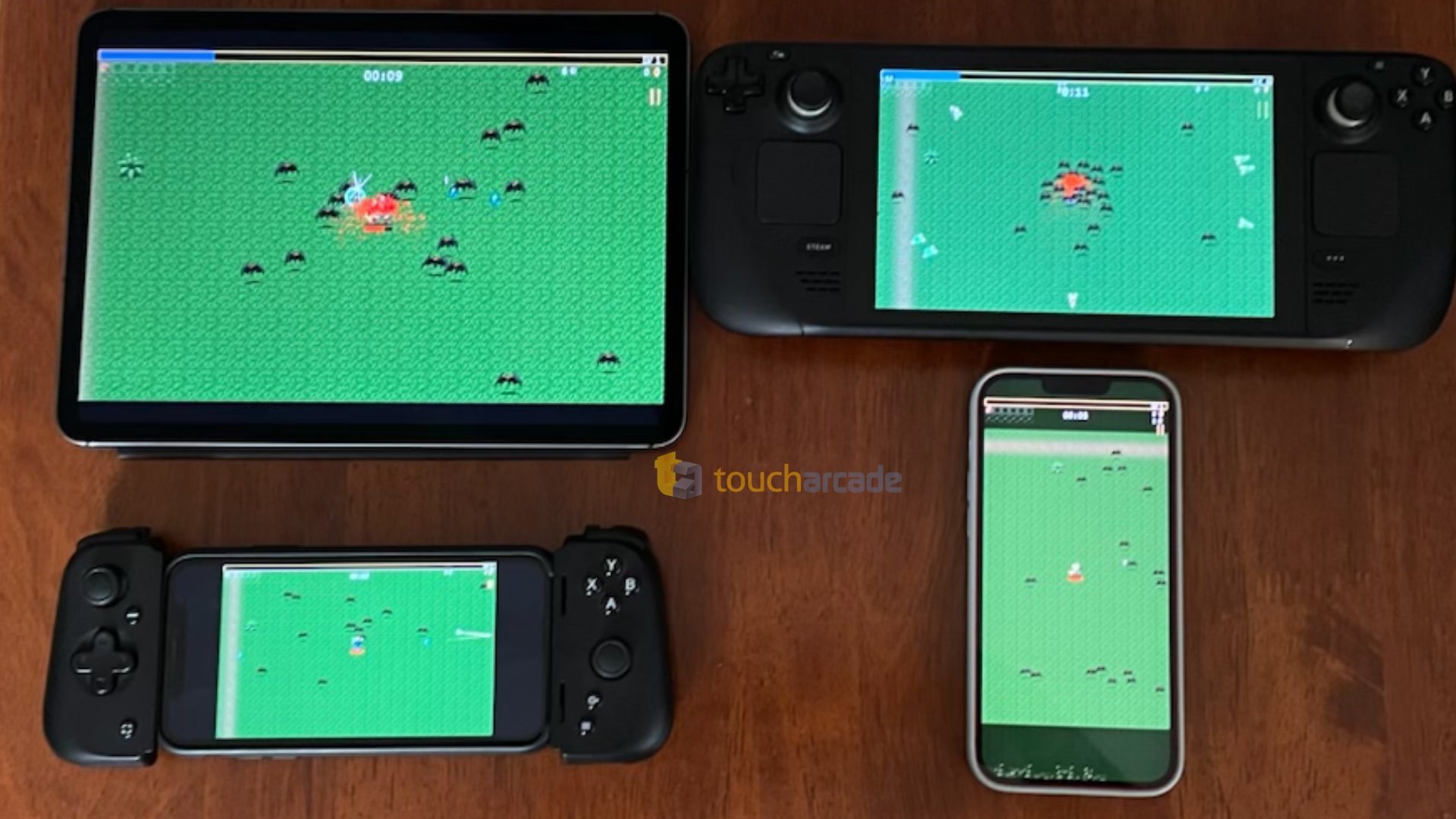 Despite vampire survivors exploding in popularity on Steam, it only got its hooks in me on Steam Deck. I kept hoping for a mobile version with portrait support, and that has now happened. vampire survivors on iOS and Android is a free game with no in app purchases. It is ad-supported, and there is currently no way to pay to not have any prompts to watch ads. This isn't like most free to play games where you forcibly see junk while playing, but a very unobtrusive button to watch an ad if you want. I hope there's a way to pay to disable this permanently.
Now, the actual mobile conversion plays great on my iPhone 11 and iPad Pro (2020). When you initially boot up the game, it loads in portrait, but you can change this from the second screen in the options menu. This cannot be done while on a run though so keep that in mind. The options also let you adjust the sound effects, disable flashing, adjust the volume, hide damage numbers, and more. There are no control options or anything, but given the gameplay, those aren't needed.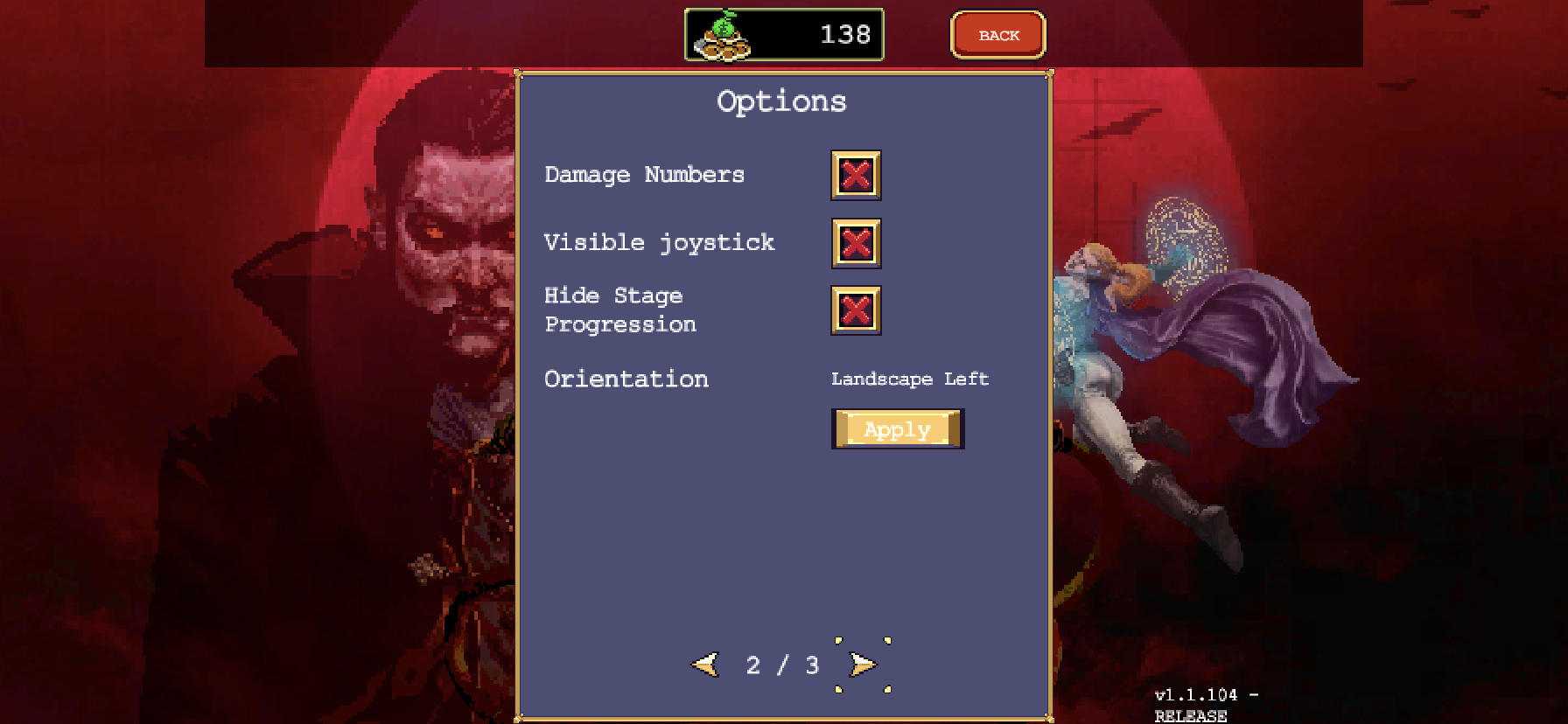 When it comes to the controls, vampire survivors is still a single stick game where you move and shoot at the same time. It is perfect for portable and portrait play with your thumb. While you can play it in landscape mode on iPhone, I'd only recommend doing so if you are using a Razer Kishi or Backbone One controller on your phone. I found those setups the most comfortable so far.
Despite vampire survivors officially being announced during The Game Awards, it actually went live on the App Store and Google Play quite a few hours prior. Having played it a lot before the announcement and during The Game Awards, I'm ecstatic with how good most aspects of this conversion are. I just hope a future update can let us pay to completely disable ads and tracking with a one time in app purchase. I'm looking forward to trying out the DLC when it launches next week on Steam and eventually on iOS.
As for what I'd like addressed in future updates, some of the touch targets, while similar to the scaling on PC, are a bit small on iPhone. I hope these can be improved over time. The other issue is the game currently does not seem to have iCloud save syncing. If it does have it, I'll update this, but I didn't manage getting it working across four devices and two different iCloud accounts. The developers are working on letting players bring progress across mobile and PC/Xbox, so maybe that is when cloud saves will be sorted, but this is worth keeping in mind if you play on multiple devices like I do. Having the game suspend your run when you leave it and it closes in the background would also be a nice addition in a patch.
If you're curious about where to play it right now, I'd say the best option is iPhone in portrait or landscape with a controller attached. I didn't care much for it with touch controls on iPad, but using an external controller is great. Note that there are black bars in landscape mode depending on your device. I hope a future update can add ultrawide screen support, but that might not be feasible with how the game is designed.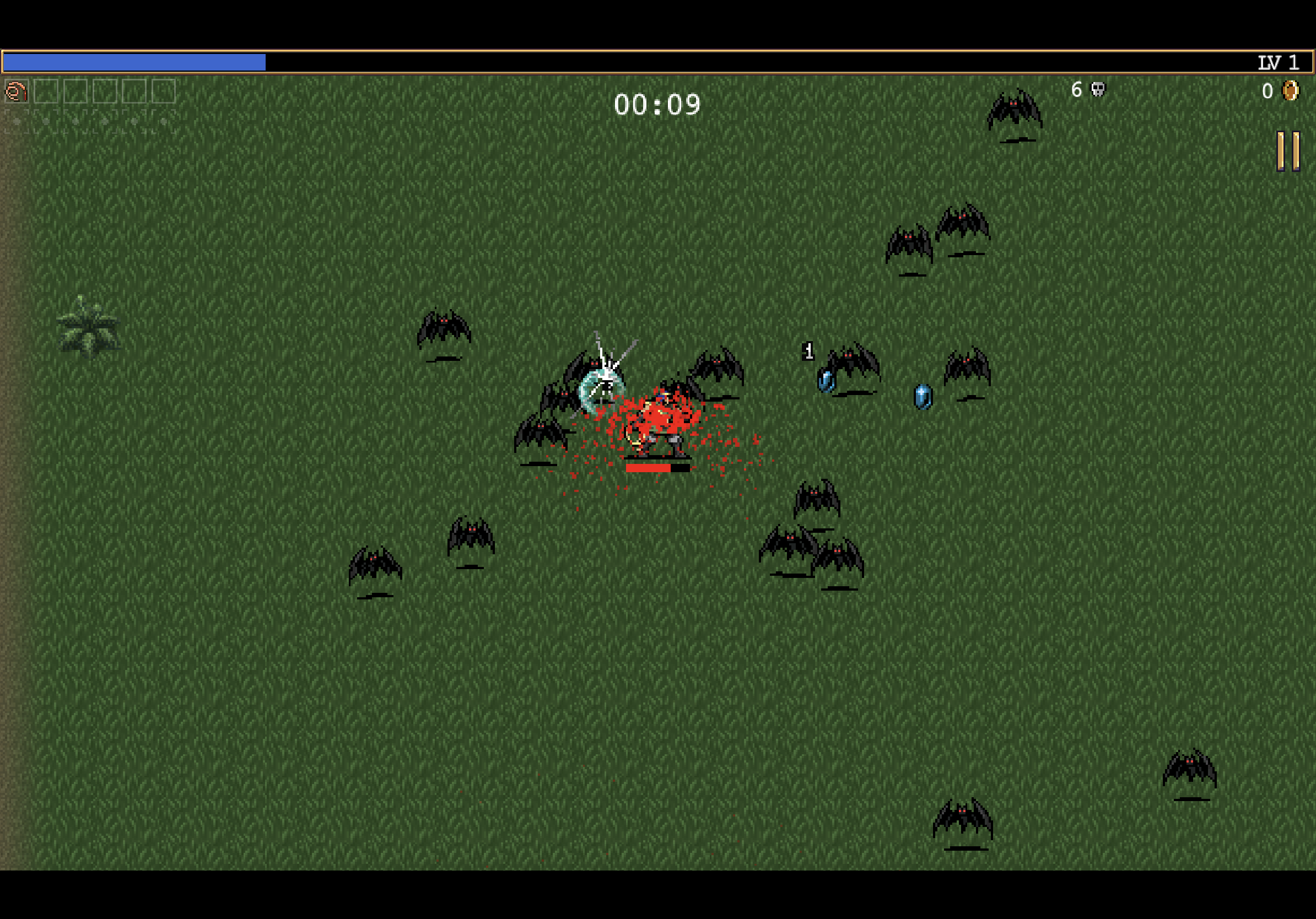 It feels surreal to see vampire survivors have such a great version on iOS and Android already. I kept thinking it might release on Nintendo Switch and eventually PlayStation following the Xbox and PC versions before coming to mobile. Not only is it worth downloading, but it is completely free. Hopefully the mobile version eventually catches up with the PC and Xbox versions so we get DLC and updates at the same time. Until then, I'm getting back to trying to reach where I am on Steam Deck on my iPhone from the start, and having an absolute blast with vampire survivors again.
.